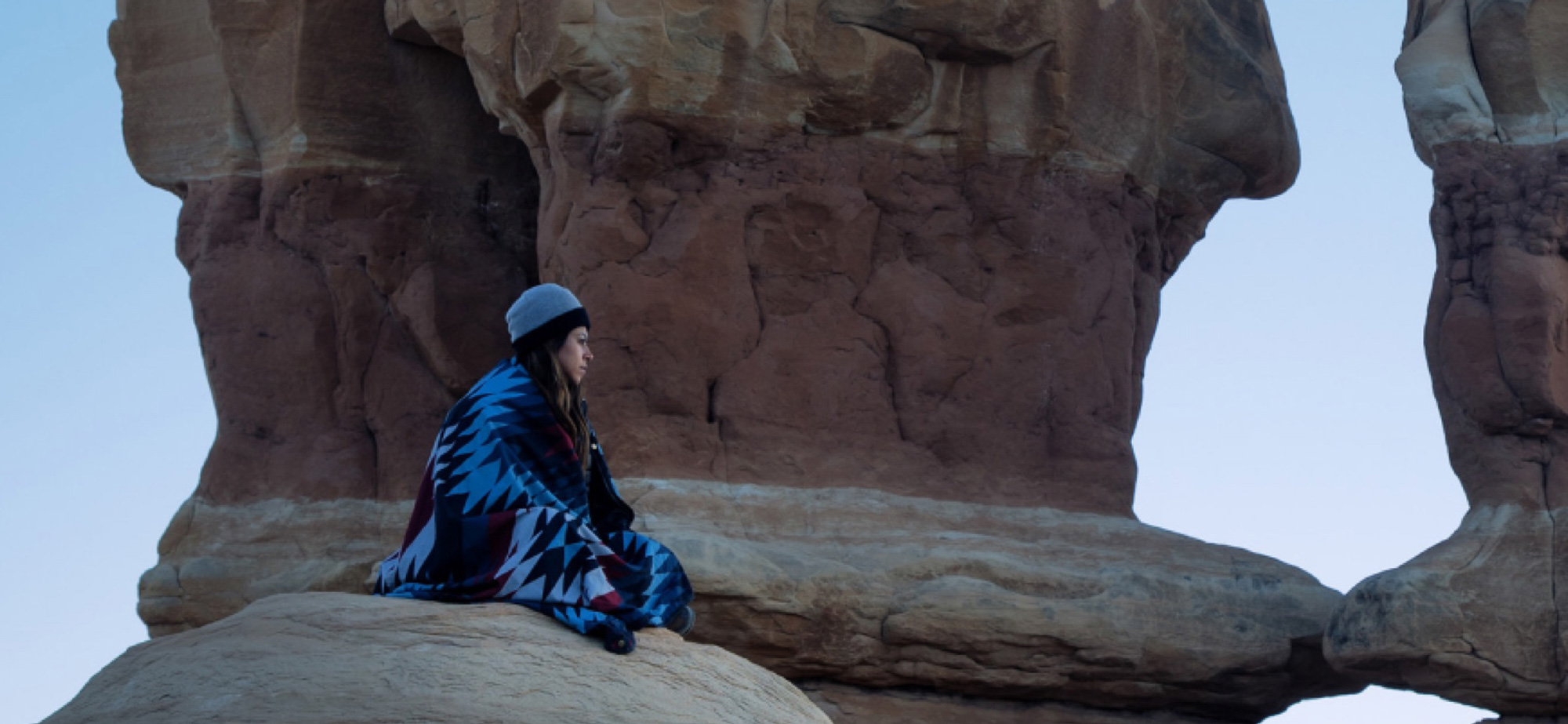 Case Study: The Wilderness Society
How do you save public lands?
The Challenge
The Wilderness Society (TWS) is at the forefront of protecting 110 million acres of our nation's public lands. During a critical time for their fight, we got the rare opportunity to reinvent their fundraising efforts and website on parallel tracks. That gave us the chance to coordinate these projects for maximum impact.
Sync multiple channels
Experience tells us it takes at least three touch points before most people act. So we built a targeted, multi-touch, multi-channel strategy across email, social media and display, creating more impressions over time. Messaging played directly into the current political environment, inspiring donors to turn their outrage into action.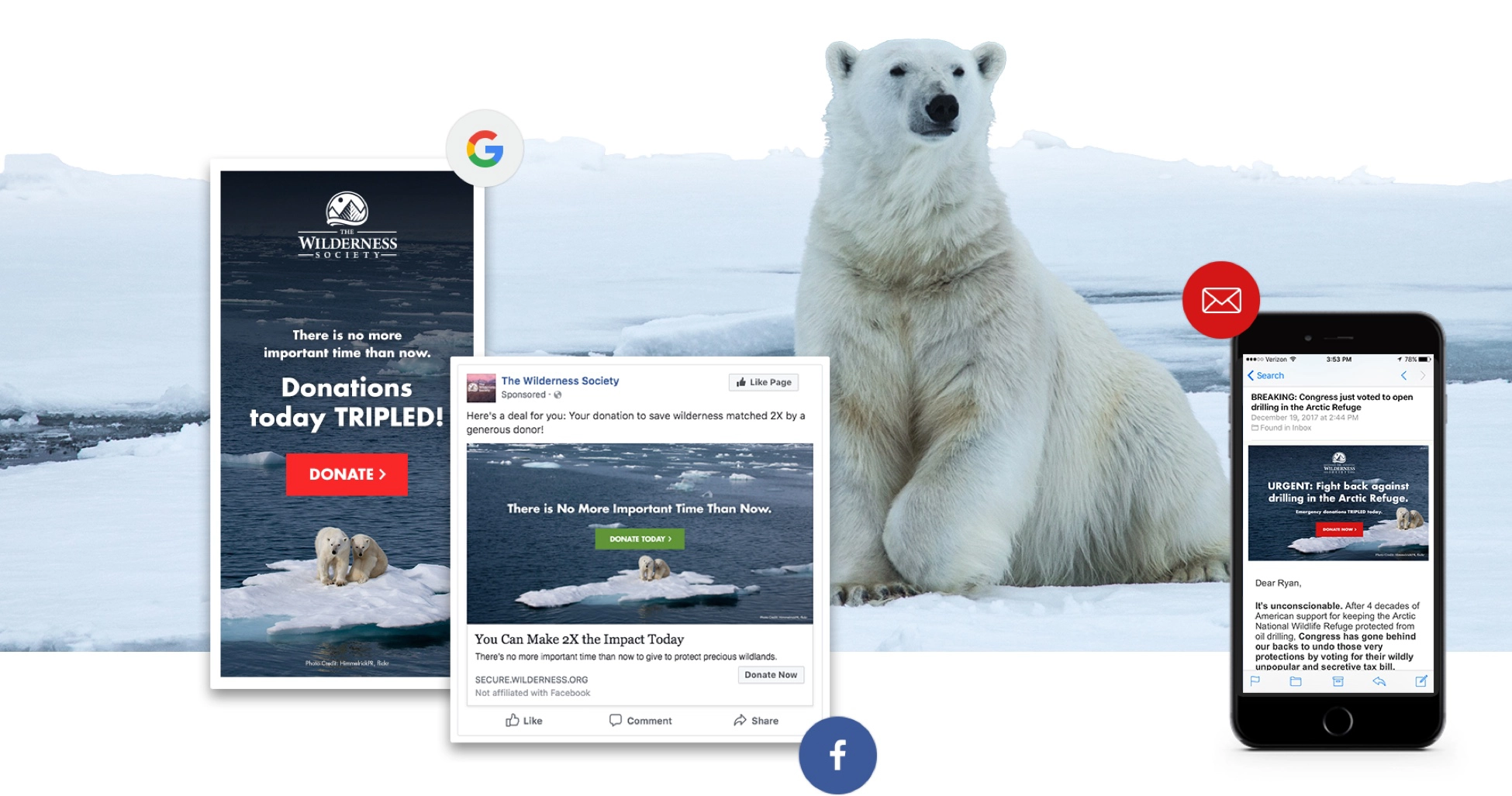 Plan for year end, year round
Year-end fundraising isn't just competitive — it's expensive. By launching campaigns early in the year, we helped our client build a list at a lower cost-per-lead. That way, TWS had a strong base of potential and cultivated donors to tap into during end-of-year, instead of having to vie with everyone else for attention and dollars.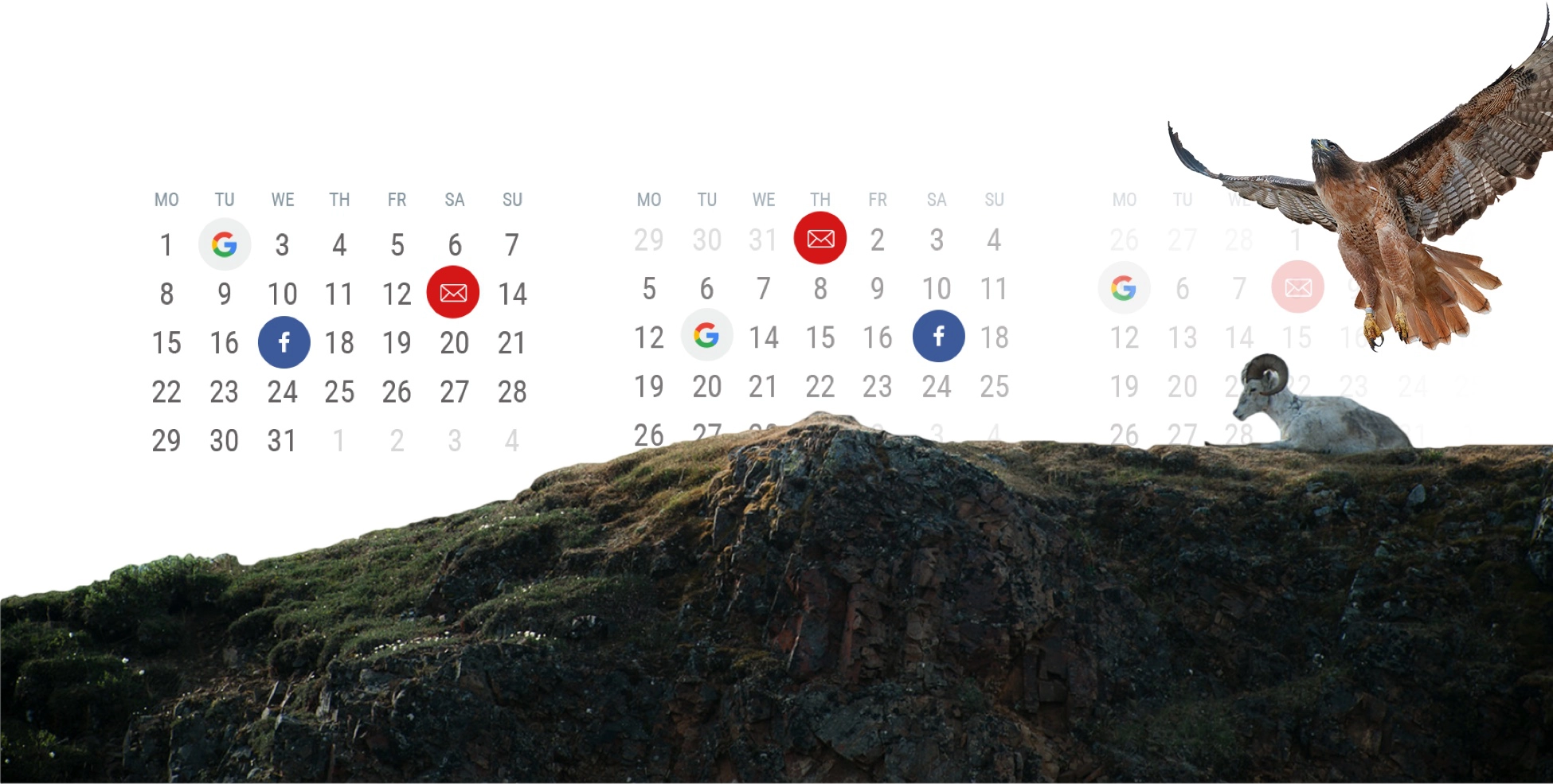 Test, scale, test again
We continually A/B tested TWS' campaigns to see what creative was resonating with potential donors. Testing and iteration also helped us learn what variables convert: photos, colors and the other details that make all the difference.
Coordinate efforts
The donation landing page is just one example of how fundraising and website worked in step. By revamping that page and offering transparency into where donations go, we helped to reduce drop-offs while raising more funds.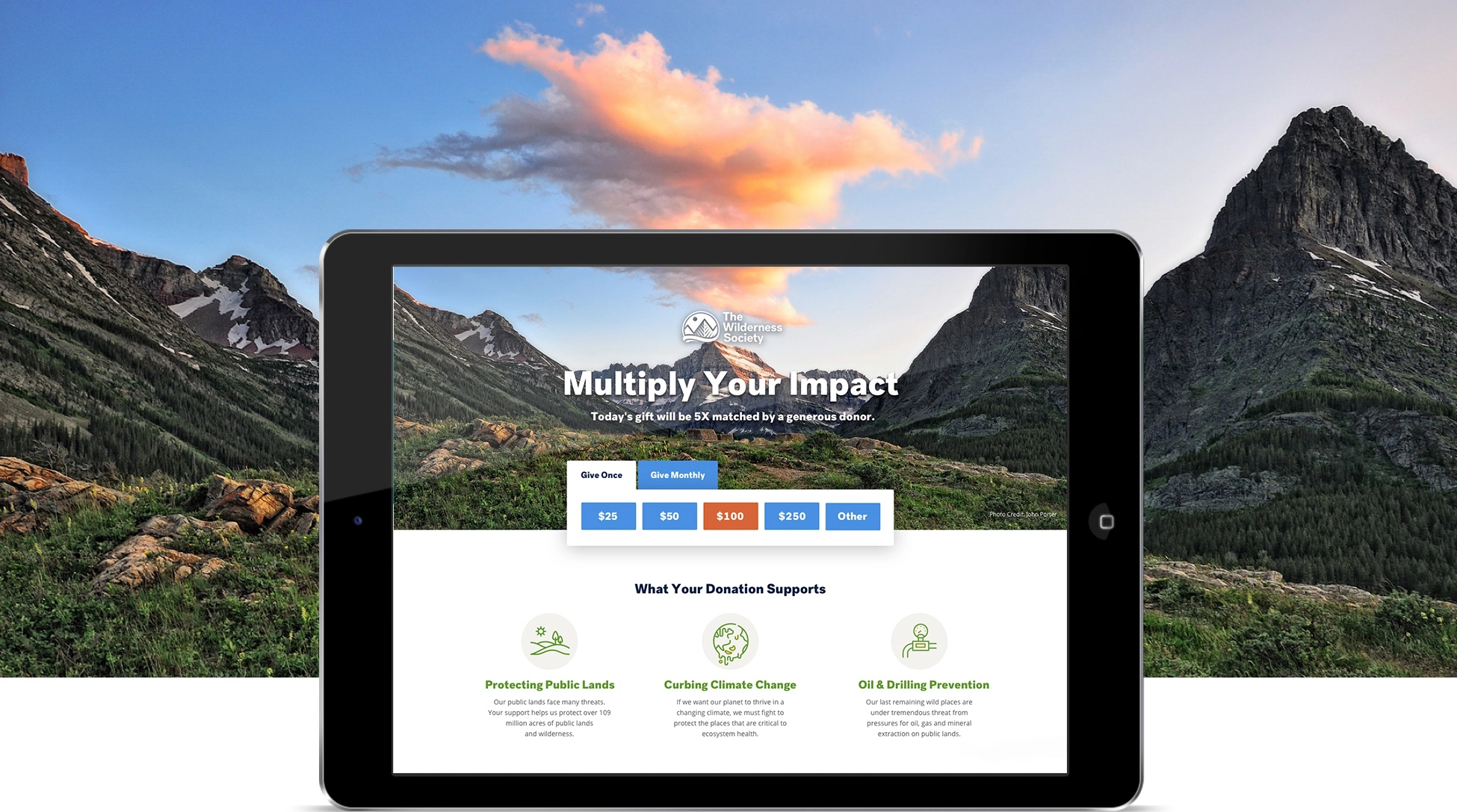 Want to talk about a project or idea?
Let's do this