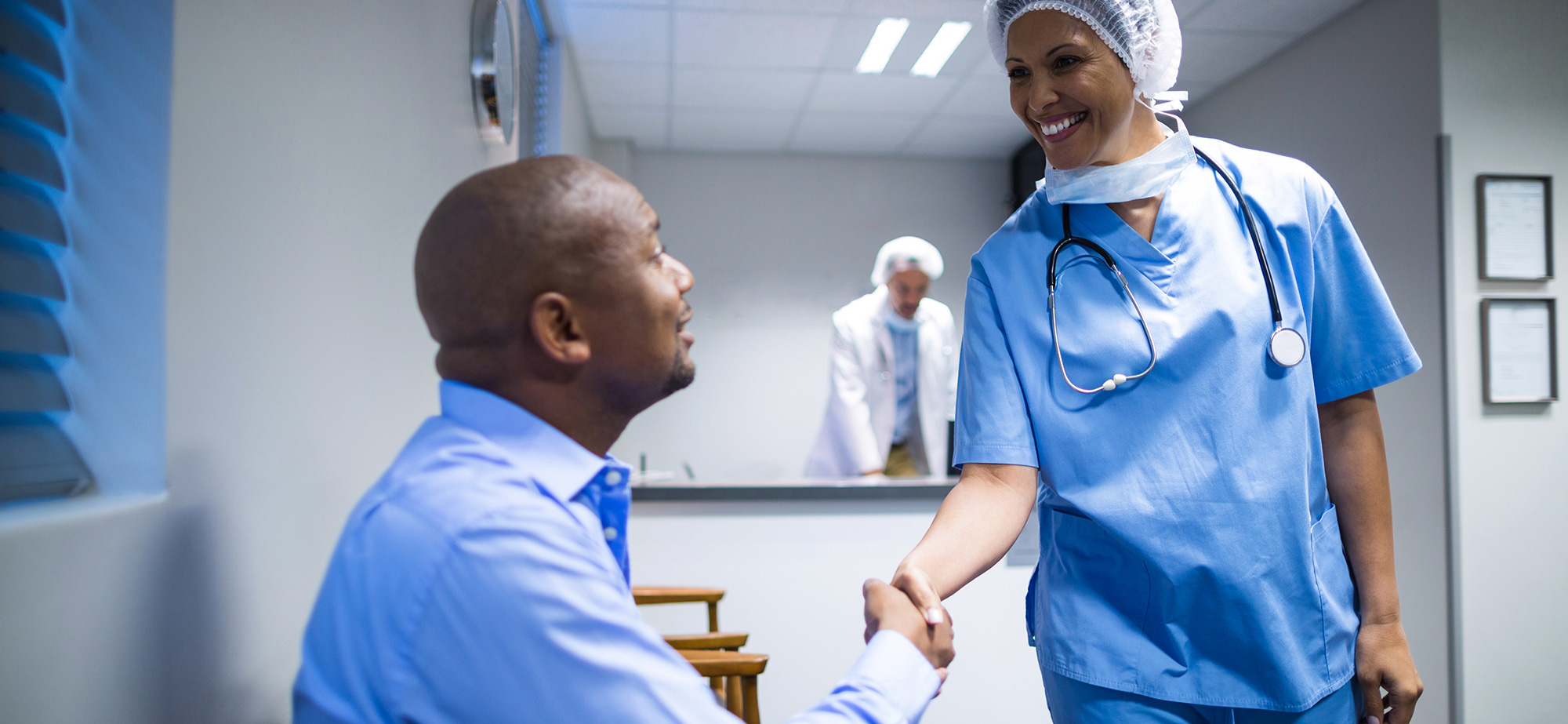 Case Study: American Society of Clinical Oncology (ASCO)
How do you make social media matter?
The Challenge
The American Society of Clinical Oncology (ASCO) is the largest national association for oncologists and cancer researchers. They asked us to expand their social media footprint and further establish them as a leader in their field.
Build your game plan
Our partnership began with a comprehensive social media audit and strategy for ASCO and its two sister brands, Cancer.Net and Conquer Cancer Foundation. We took the results of that audit and developed a content strategy and governance plan, along with campaign concepts and amplification tactics. With those resources, ASCO delivers a consistent and cohesive presence in social media.

Make the most of your meeting
More than 30,000 of the world's best oncology professionals attend the ASCO Annual Meeting, where they present groundbreaking research. ASCO wants to promote its mission and the conference's breakout discoveries and news, so we use targeted social media campaigns to grow their professional audiences and engage conference attendees and users following the event from afar.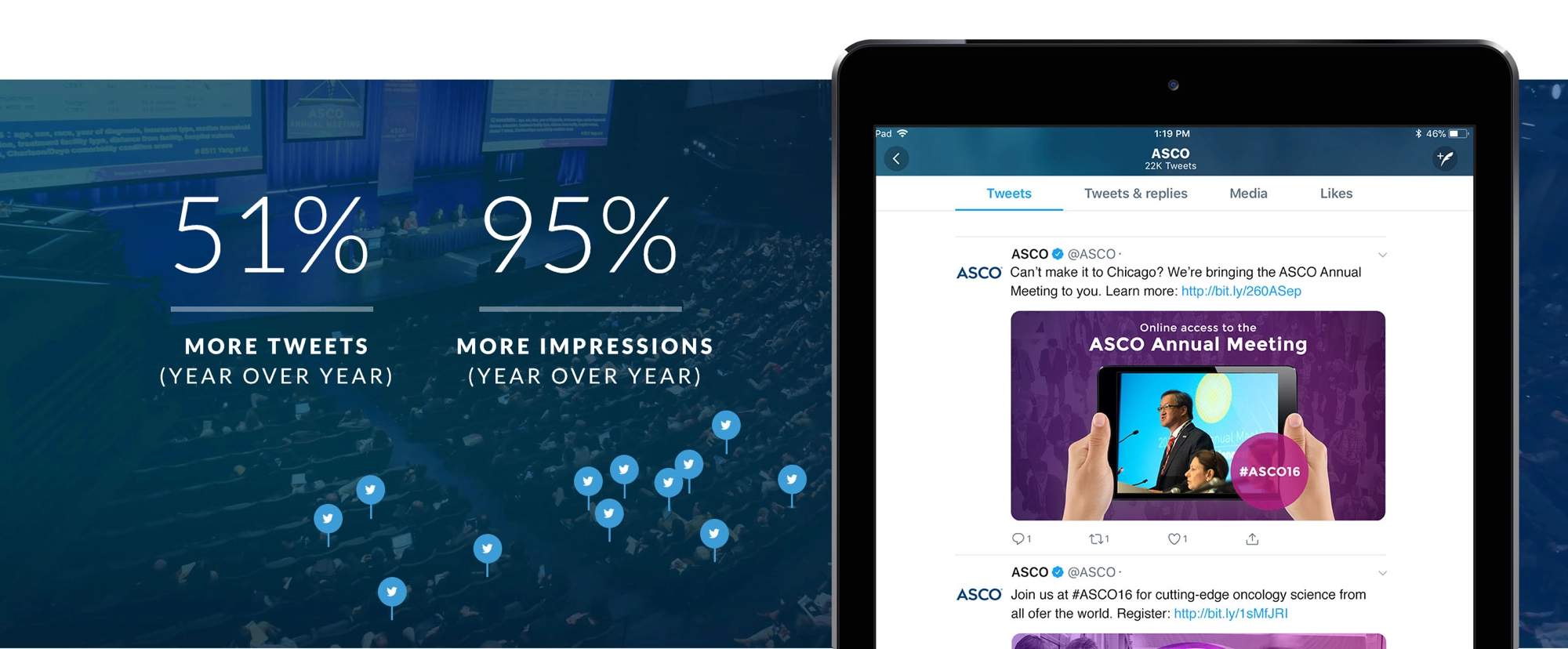 Reach your targets
ASCO wants to reach more oncologists and cancer researchers online. No problem. We take advantage of social media's unique hyper-targeting capabilities to find and engage with current and potential members across the U.S. and abroad.

Amplify thought leadership
ASCO publishes a number of industry-leading reports and resources, including Clinical Cancer Advances, the State of Cancer Care in America and resources for MACRA implementation. We create targeted, multi-channel campaigns to expand the reach and extend the lifespan of these valuable reports.

Improve site management
We created a unified news and profile repository to allow for content sharing and related recommendations across both the primary alumni site and the giving site. Class pages, for example, automatically show alumni profiles and news about members.

Enhance advocacy
As the leader in oncology and cancer research, ASCO continues to push for increased cancer research funding and legislation that will improve cancer care. To help bolster their efforts, we augment ground efforts with social media campaigns targeted to policymakers and produce online toolkits for members to spread important information across their networks.
Want to talk about a project or idea?
Let's do this