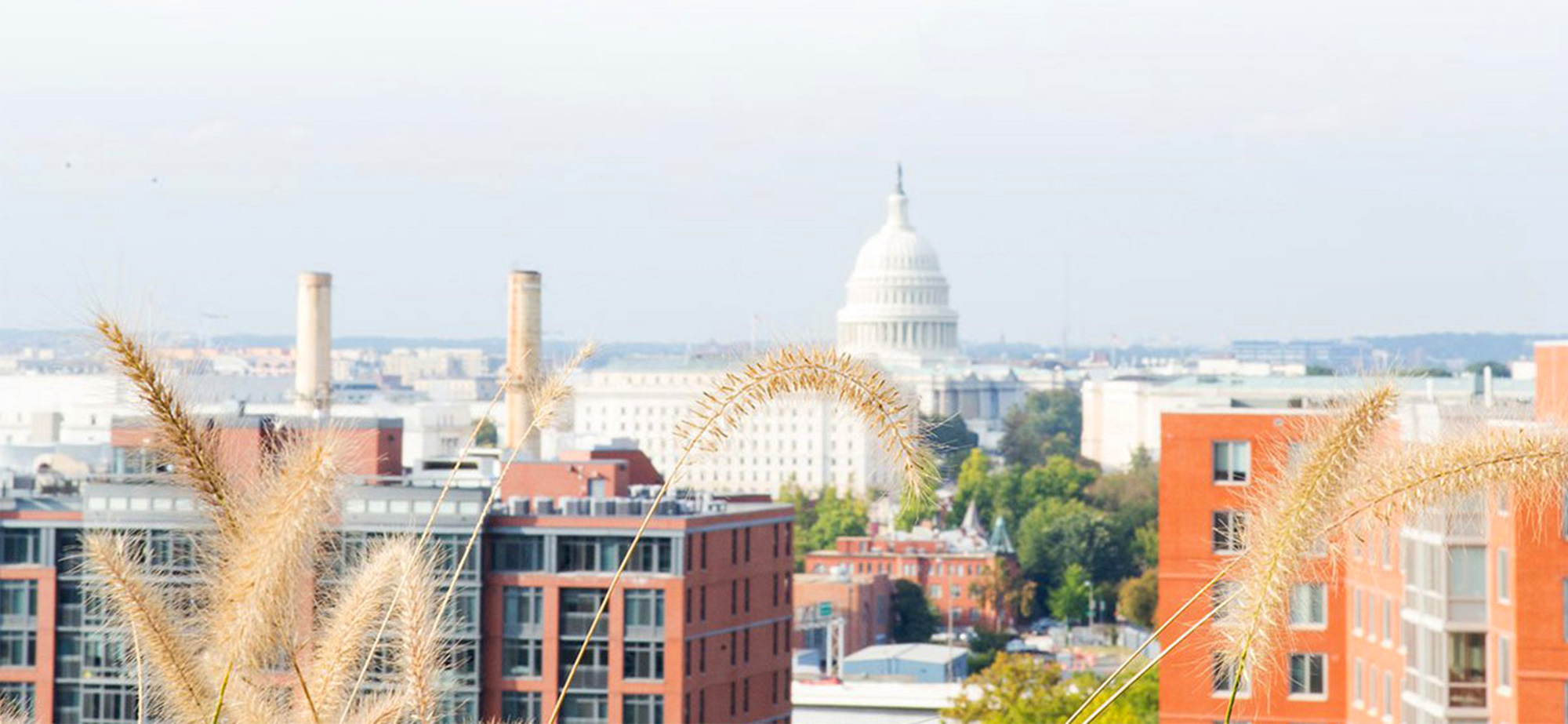 Case Study: Capitol Riverfront
how do you capture a neighborhood's energy?
Put it in motion
The Capitol Riverfront neighborhood never stands still, and neither should its website. To provide site visitors with the vibrancy of a bustling riverfront community, we designed the homepage around a centerpiece time-lapse video that constantly plays on loop. From there, we arranged the page to showcase the breadth of attractions and happenings in a visually engaging manner.

Different folks need different strokes
Our initial research revealed three distinct website audiences, each seeking very different content. With the goal of quickly guiding users to their appropriate section, we designed an audience-centric navigation. "Plan Your Visit" answers tactical questions about directions or park rules. "Live Here" supports apartment shoppers' needs for residential information. "Do Business Here" provides developers with facts and figures to guide their investment decisions.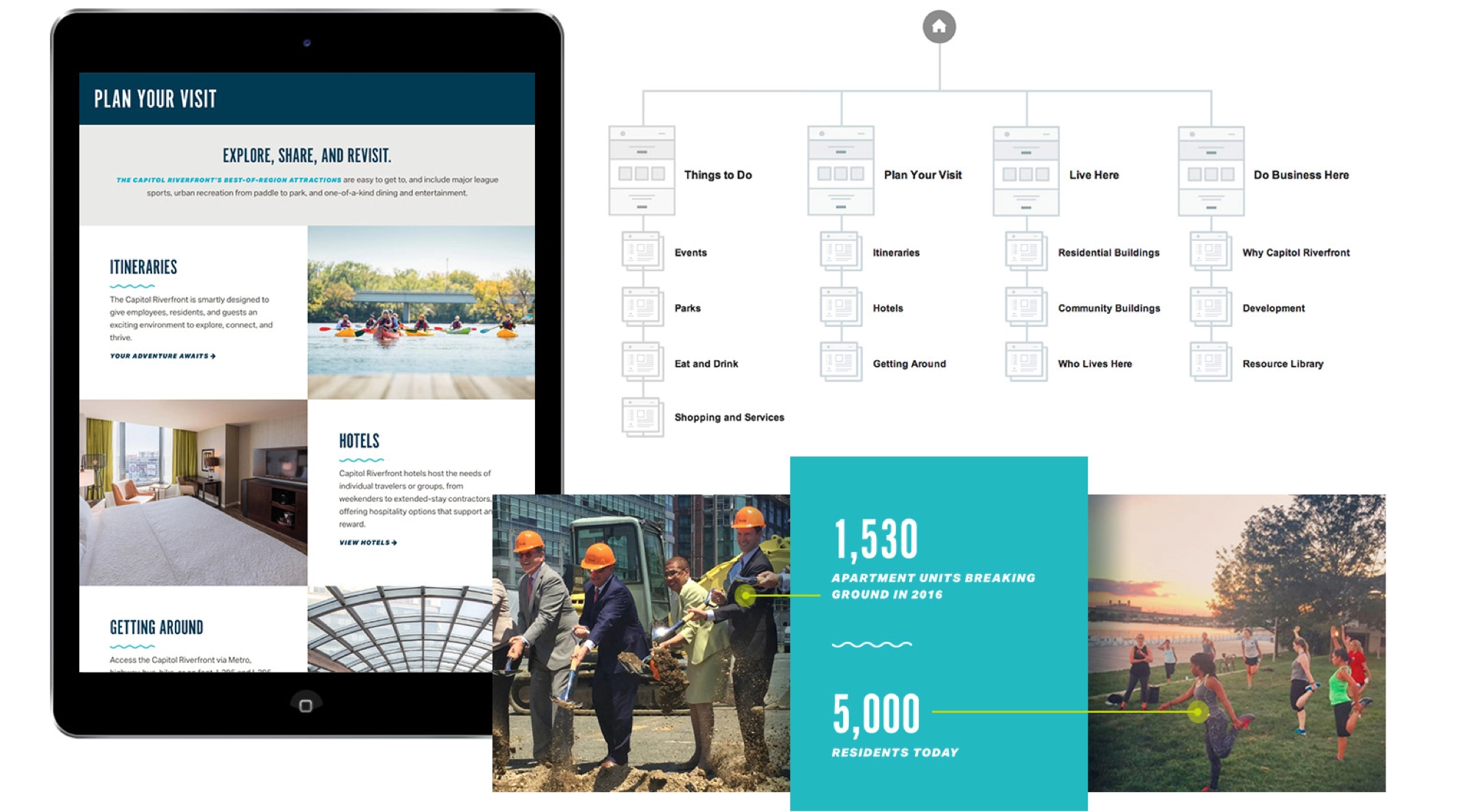 Tags, filters
To encourage people to explore the neighborhood, both physically and digitally, we applied geographic and taxonomy tags to all of the site's content. Users can effortlessly navigate and filter content to discover the wealth of parks, retail shops and restaurants in the area.

Create content on the go
Through a custom Instagram integration, we designed the site with user-submitted content in mind. Given all of the events that take place in the Capitol Riverfront neighborhood, this allows designated staff to capture a moment on Instagram and seamlessly publish it on the site. Speaking of events, we designed the calendar and listing pages to be as inviting as the neighborhood itself.

Optimize for fun and search engines
A beautiful site is only valuable if people can find it. This is why search engine optimization (SEO) was at the core of our content structure. For example, we used natural keyword phrases like "Things to Do" in the main navigation. We also created a content type called "Itineraries" that lets content creators target popular keyword phrases, such as "bars near Nationals Park." Taxonomy terms throughout the site link to landing pages optimized for those terms.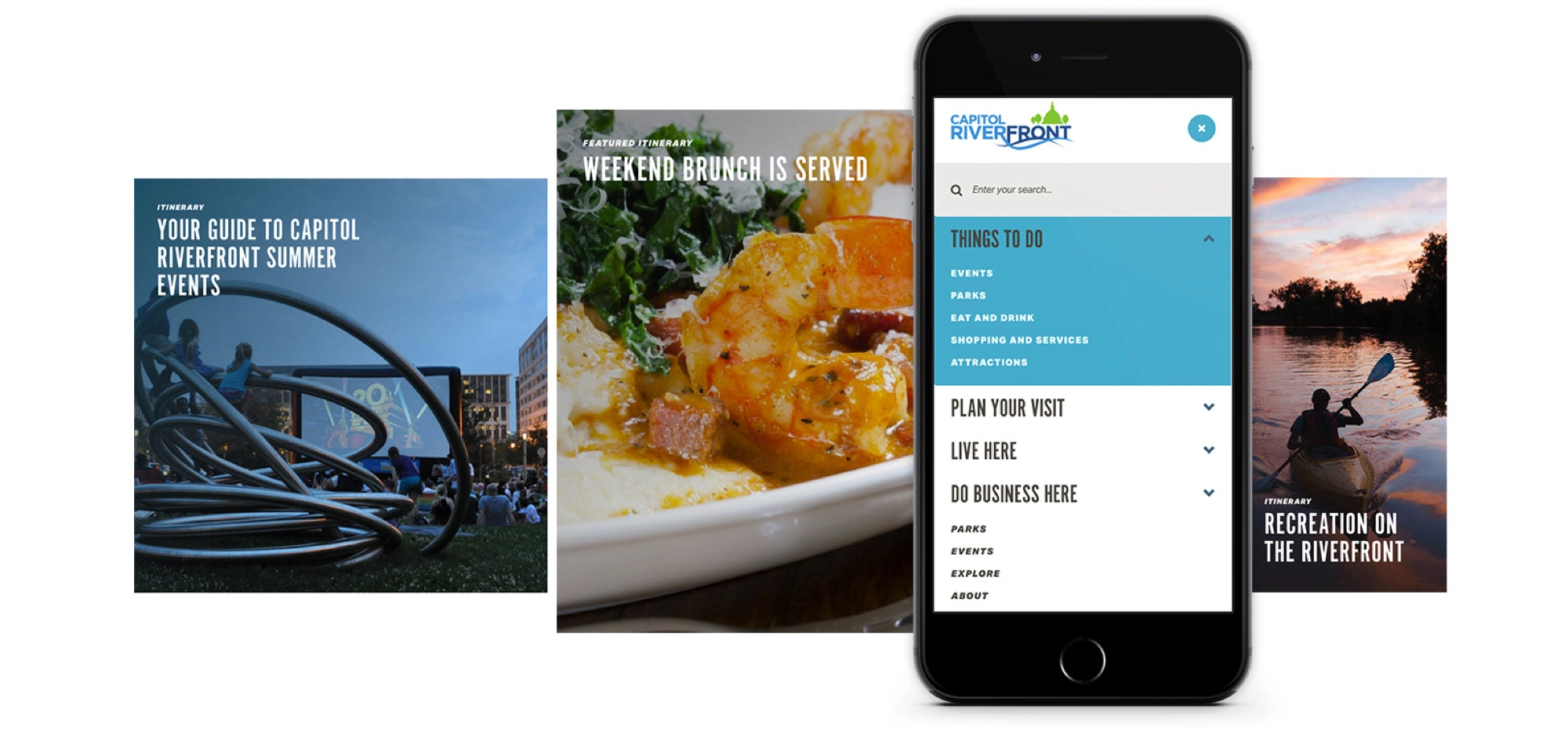 Want to talk about a project or idea?
Let's do this