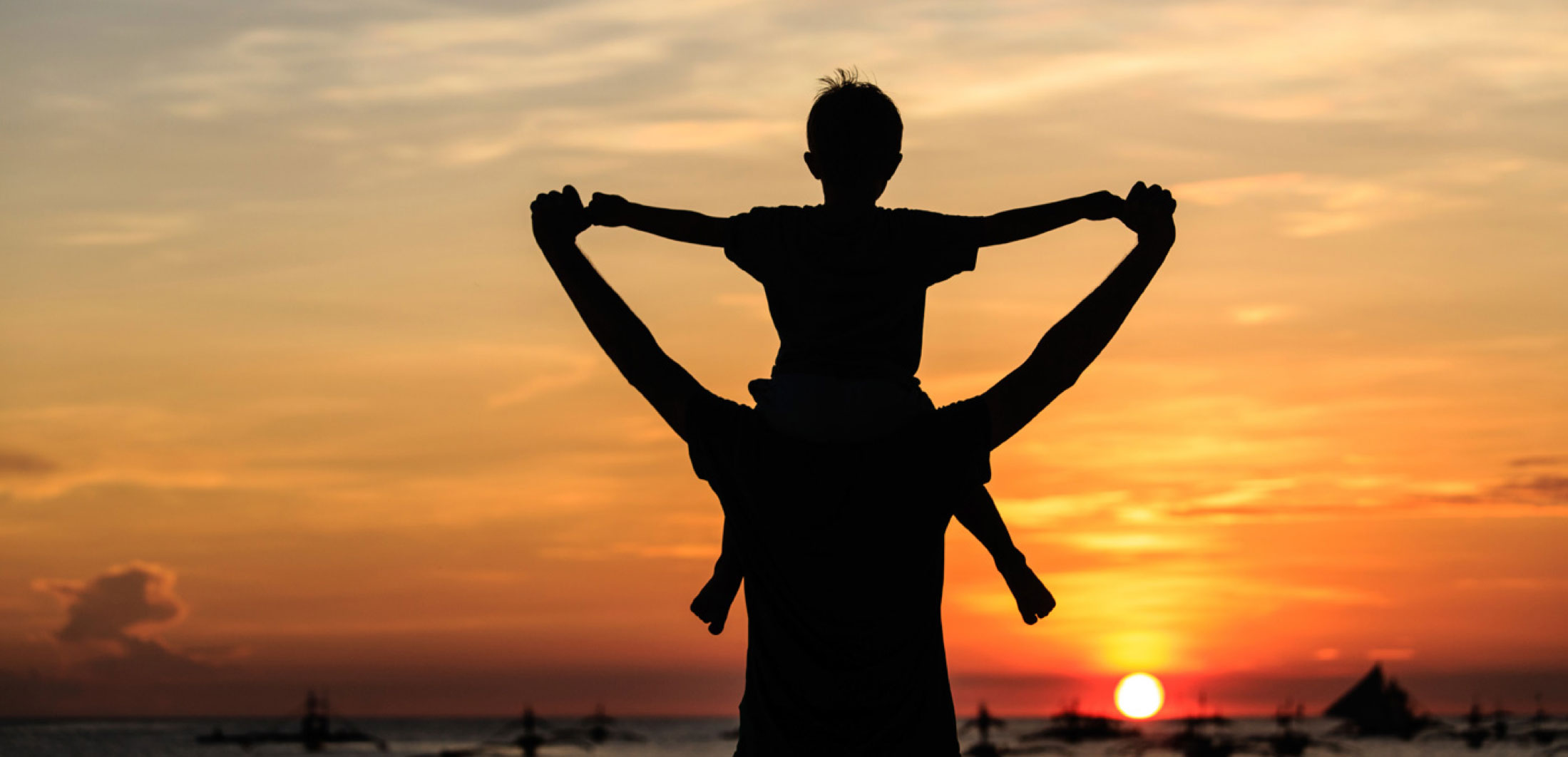 Case Study: Conquer Cancer Foundation
how do you freshen up a social media campaign? 
The Challenge
Conquer Cancer is the official foundation of the American Society of Clinical Oncology (ASCO). They asked us to reinvigorate the social media component of their national Taking Down Cancer campaign.
Get a fresh start
After an accelerated research and brainstorming period, we launched comprehensive social media campaigns with eye-popping new graphics and fresh copy to increase the foundation's awareness levels and grow their online community of cancer survivors.

Main attraction
Donations are the lifeblood of the Conquer Cancer Foundation. Through a detailed set of tracking codes, targeting sets and interest-specific ads, we were able to attract new donors while having the ability to match specific ads to website clicks and completed donations.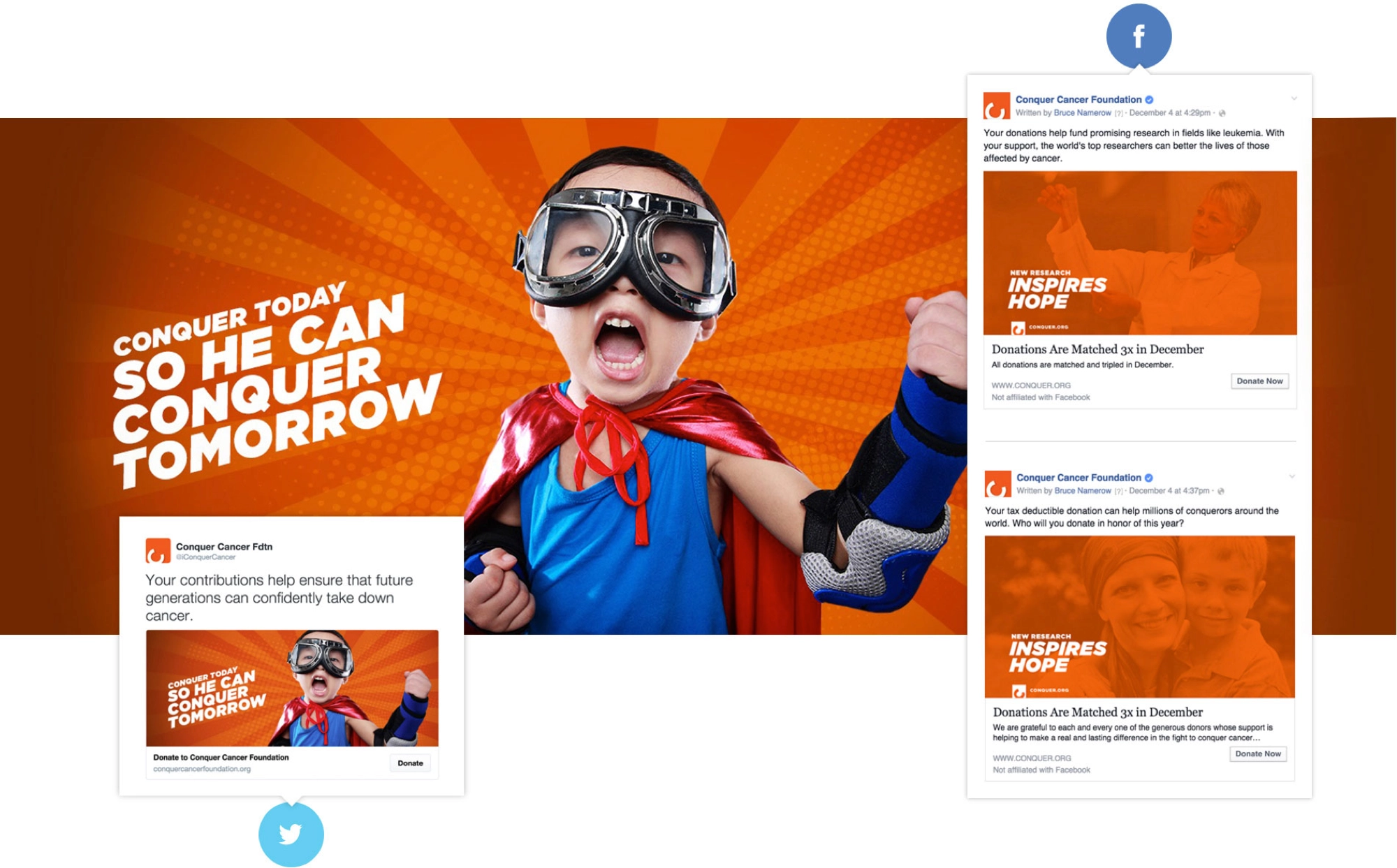 Target your audience
To grow an engaged community of cancer survivors and donors, we deployed targeted "Like" ads with strong imagery and community-focused language. The results were staggering.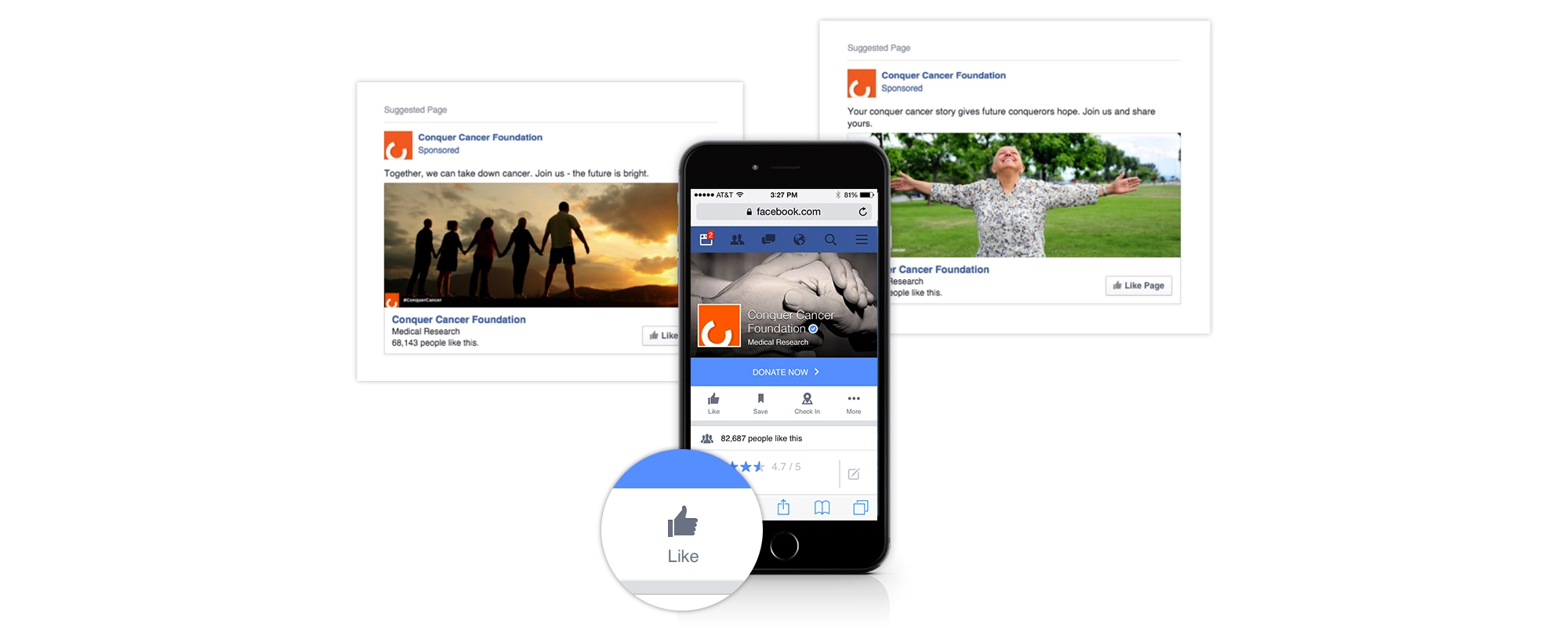 It's all about community
As Conquer Cancer's page grew exponentially, we delivered engaging and encouraging content that launched a conversation about taking down cancer. The vulnerability and insights shared with us helped to foster an encouraging community of survivors.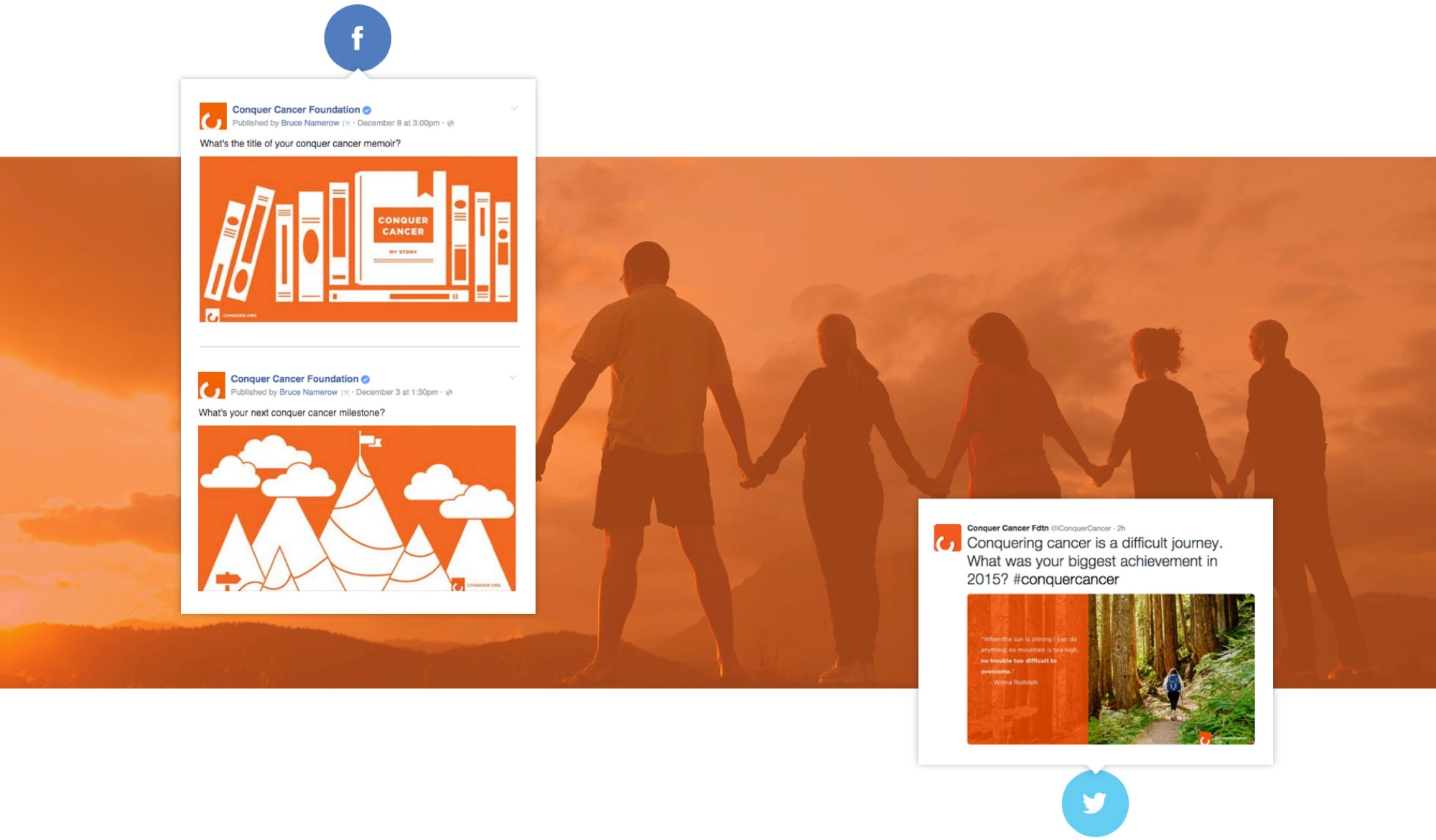 Want to talk about a project or idea?
Let's do this