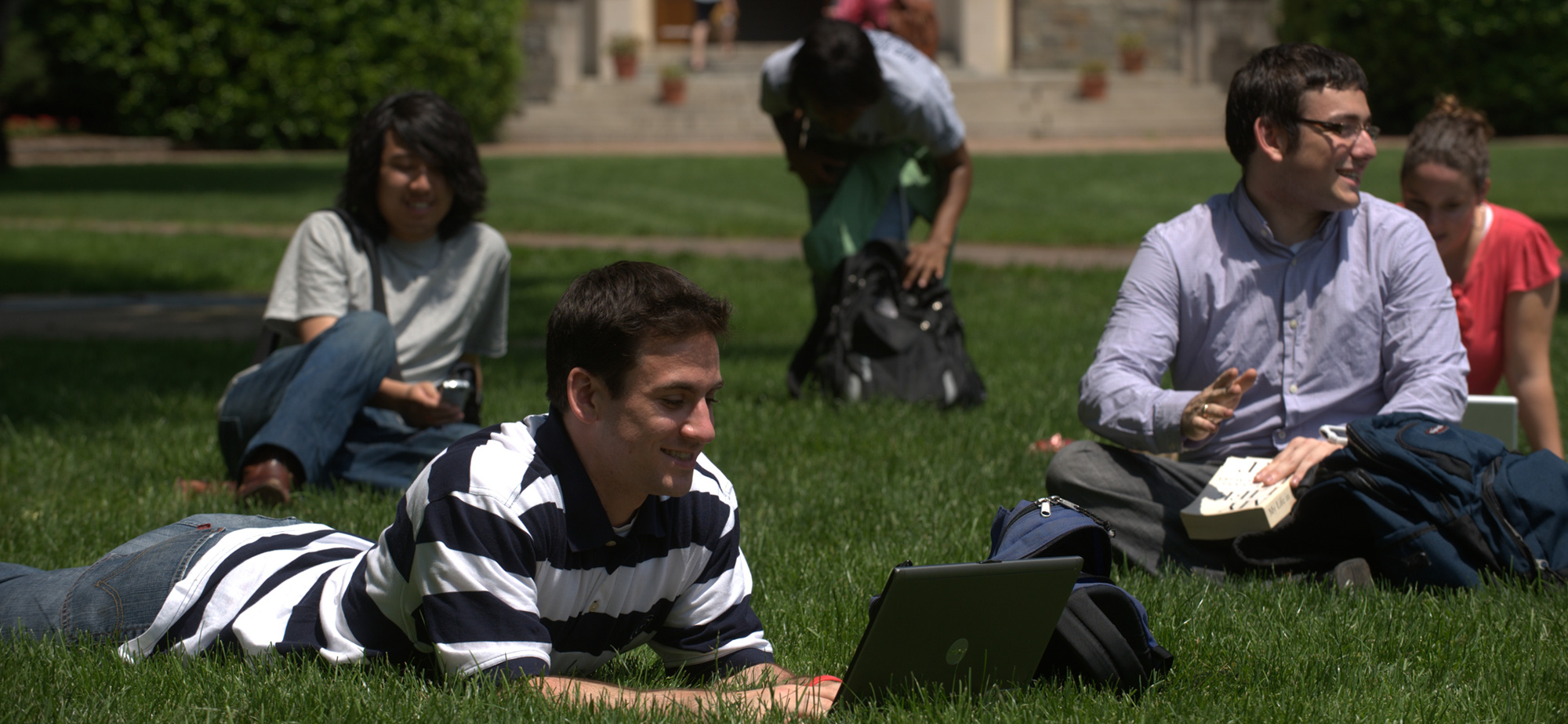 Case Study: Georgetown University
How do you create a connected experience?
The Challenge
Georgetown University wanted to improve engagement with their alumni websites and increase contributions. They tapped us to run their most ambitious fundraising campaign ever.
Build a community
Alumni need to feel connected to stay involved with their university. With this mission in mind, we elevated Georgetown's signature stories, created a customized calendar to feature upcoming events, and developed multiple ways to encourage users to connect and engage with the university and with each other.

Make it social
We discovered most classes and groups were active on social media but rarely updated information within the alumni site. Our flexible social panel pulls content from properties all over the web and is customizable by each class or group.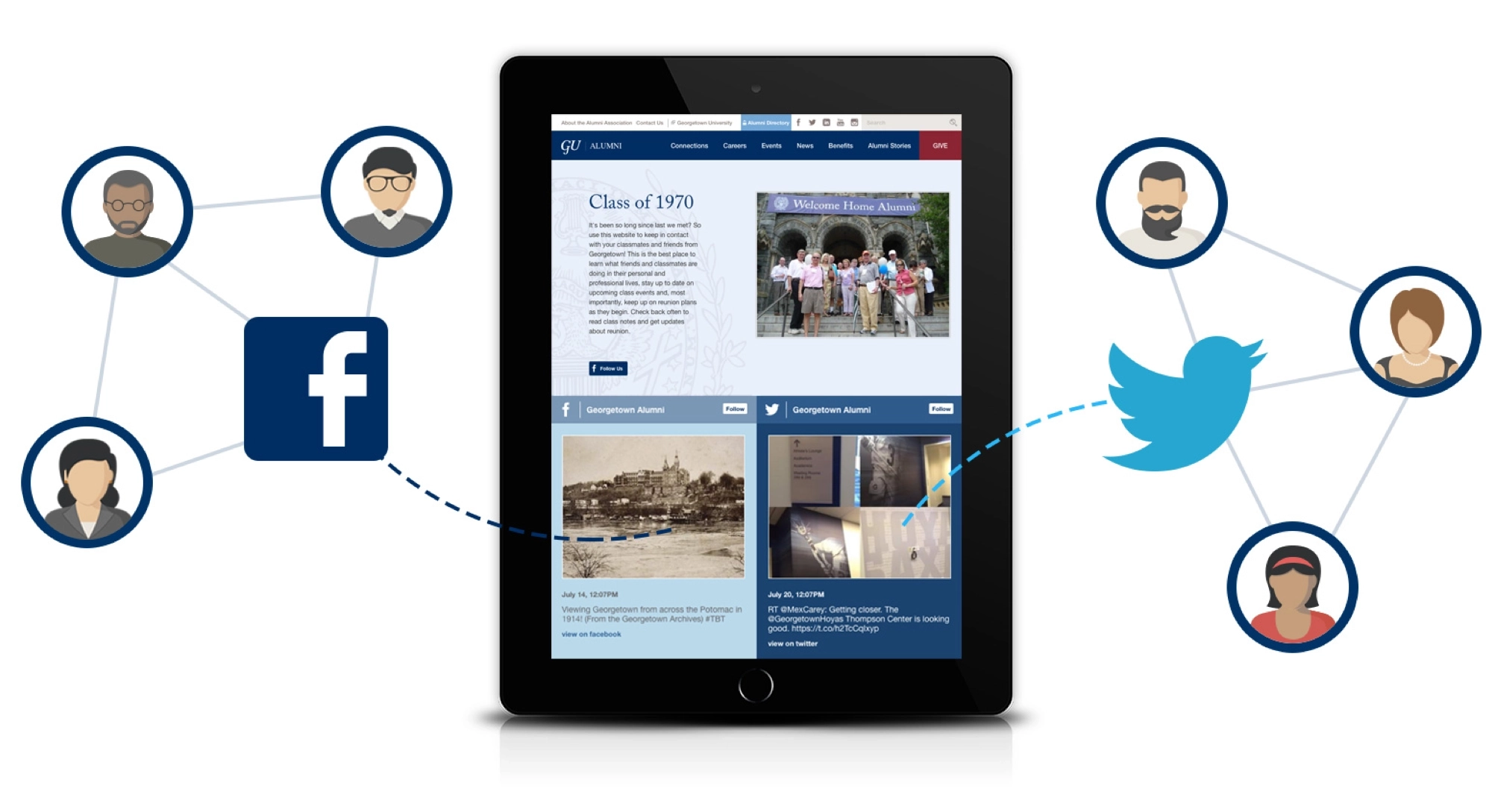 Engage the heart and the head
The new site puts an emphasis on engagement beyond donation by featuring key events such as homecoming, clubs and networking opportunities, and career assistance.

Give 'em a reason to give
For the standalone Georgetown giving site, we emphasized the impact donations have on the success of the university while simplifying and improving the donation process through thoughtful UX. For richer engagement, profiles describe the dreams of scholarship students and research goals of faculty grantees. News articles celebrate groundbreakings for world-class facilities made possible by alumni donations.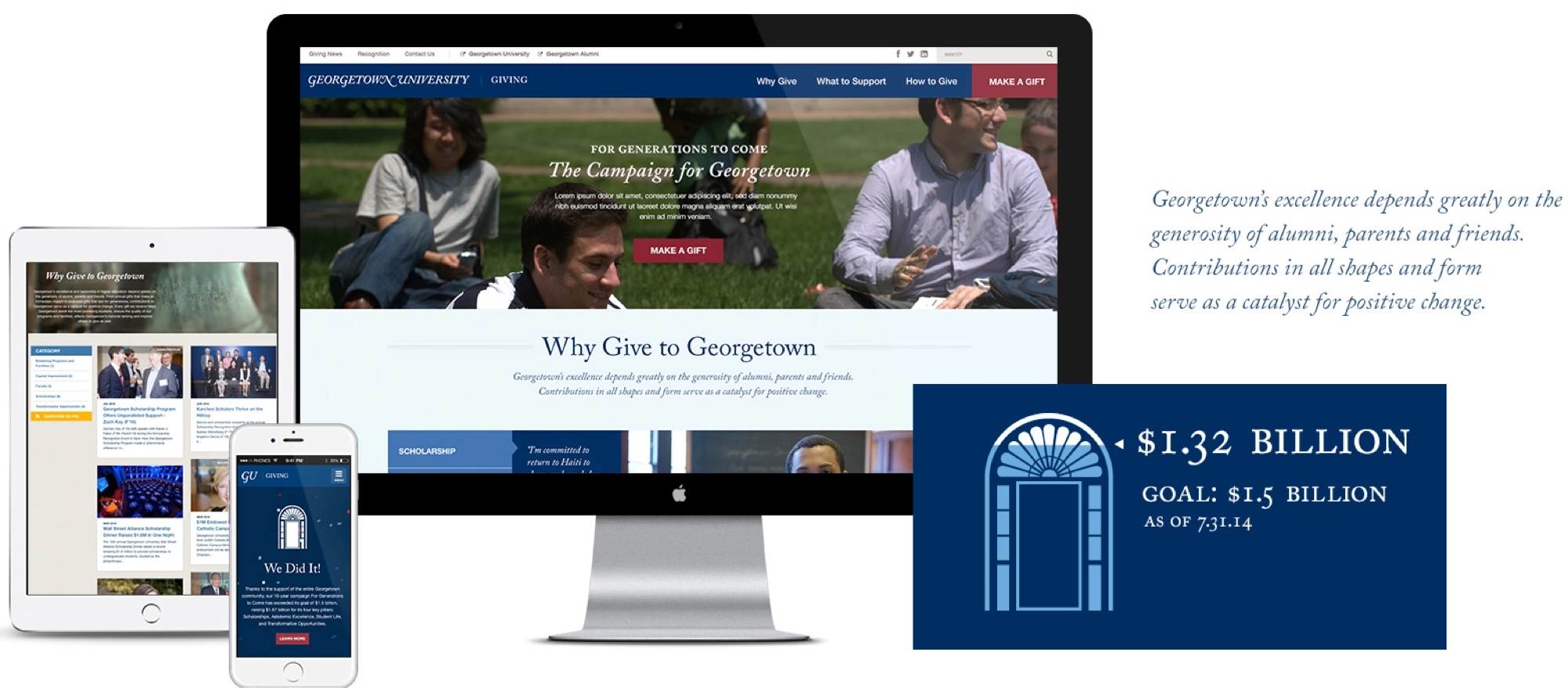 Improve site management
We created a unified news and profile repository to allow for content sharing and related recommendations across both the primary alumni site and the giving site. Class pages, for example, automatically show alumni profiles and news about members.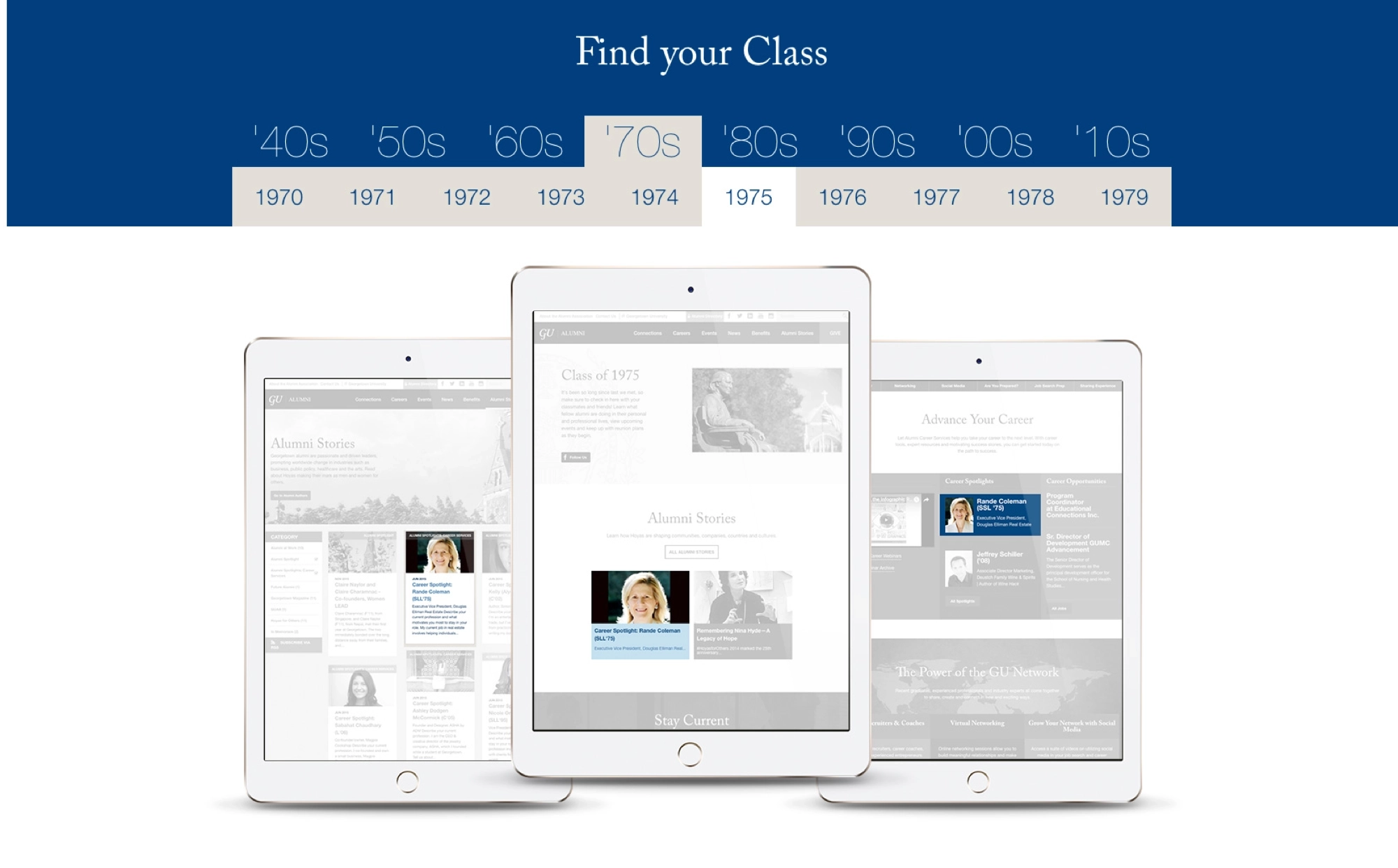 Make content easy to find
A faceted, grid-based browsing system helps users find the most relevant content within the Alumni, News and Giving Stories pages, with content shared across the site whenever appropriate.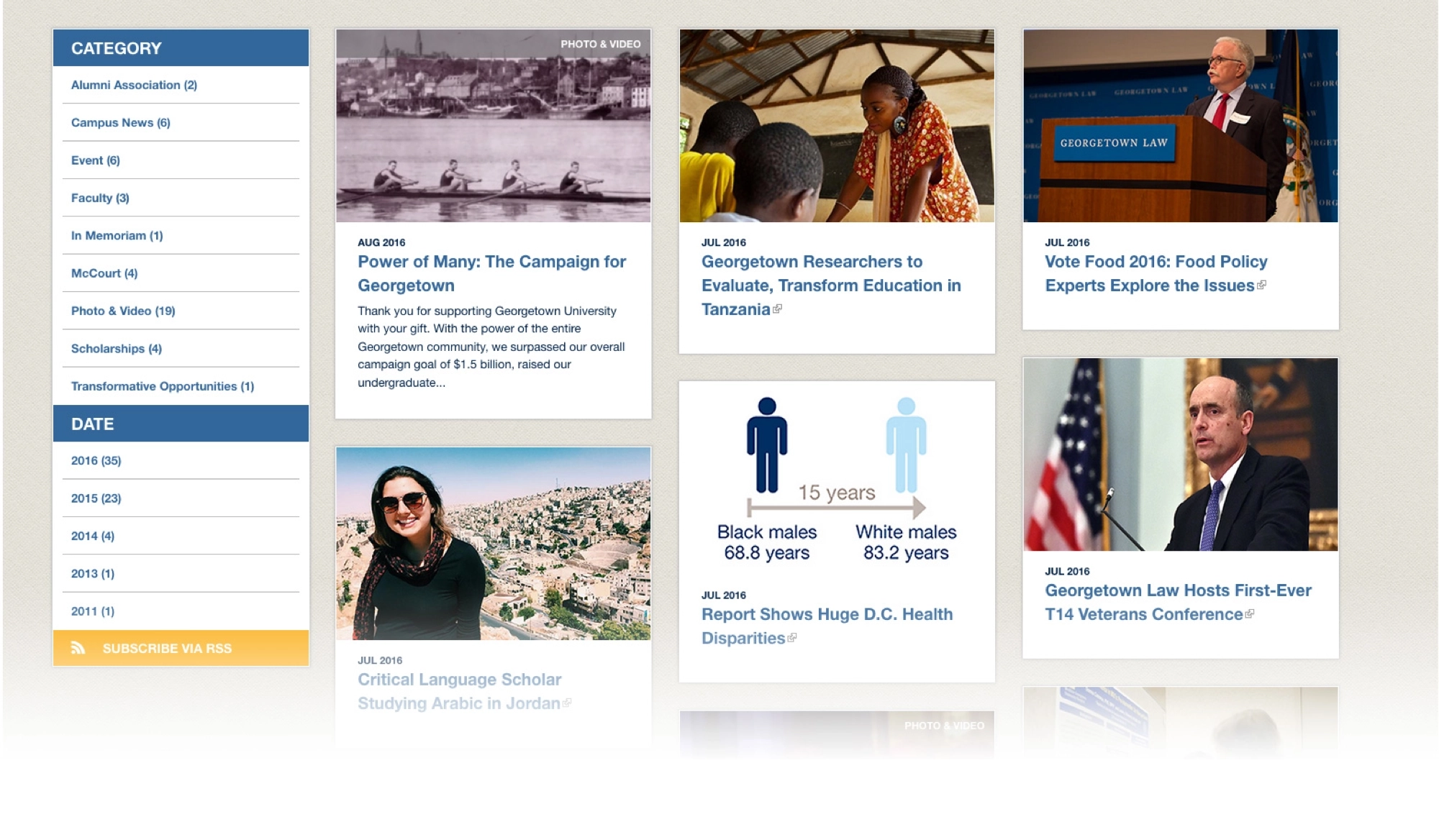 Want to talk about a project or idea?
Let's do this