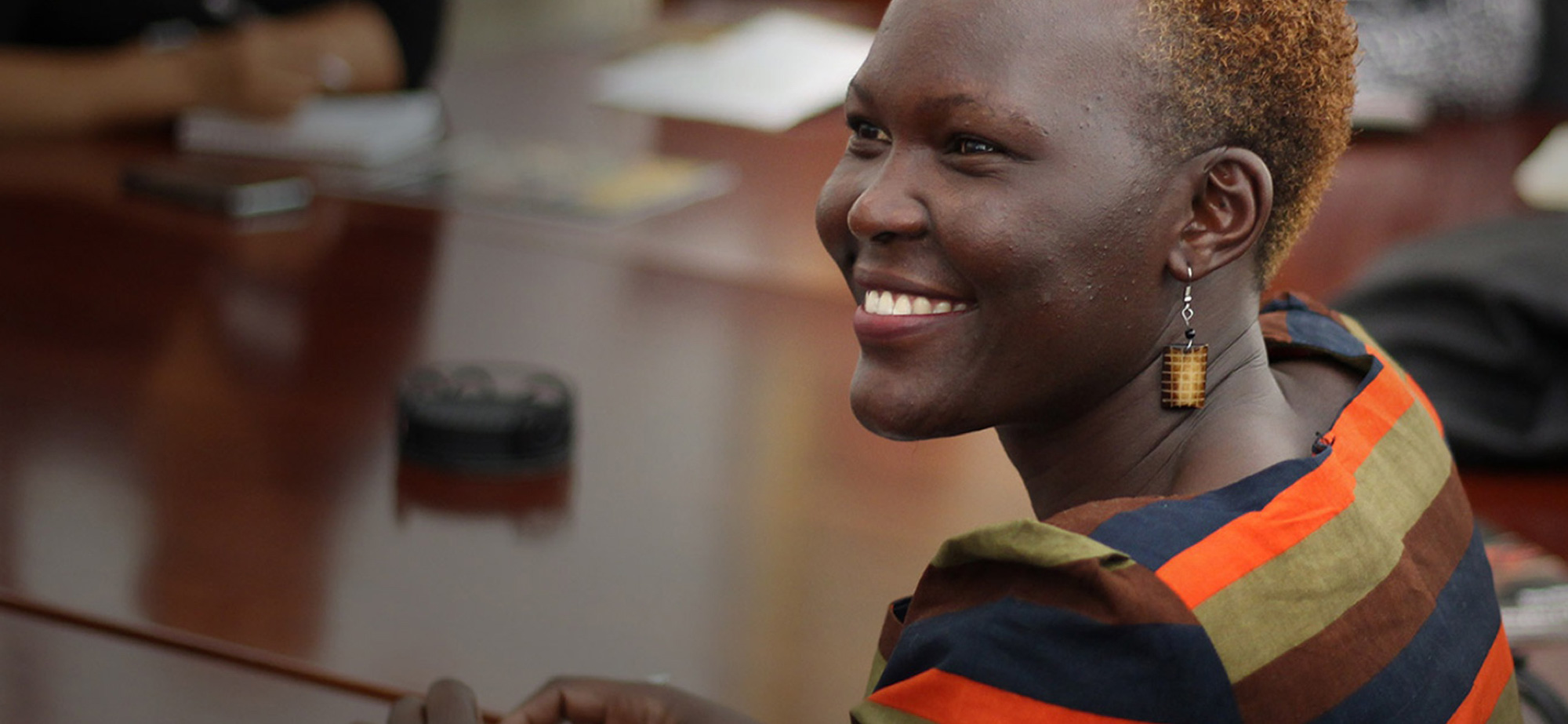 Case Study: International Research & Exchanges Board (IREX)
How do you convey a global mission?
The Challenge
IREX is a nonprofit organization that works across the globe to promote a more just, prosperous and inclusive world. They needed a website that would broadcast their mission and convey their global impact, along with a new brand to go along with it.
Elevate your stories
With decades of success helping nations build foundations for civil society, IREX has no shortage of stories. Their challenge lay in connecting these stories to better tell their own. So, with a deep understanding of user behavior paired with a modular Drupal 8 implementation, we designed the new site to enable IREX to curate, feature and target their extensive content to best align organizational goals with user needs—and ultimately highlight human impact.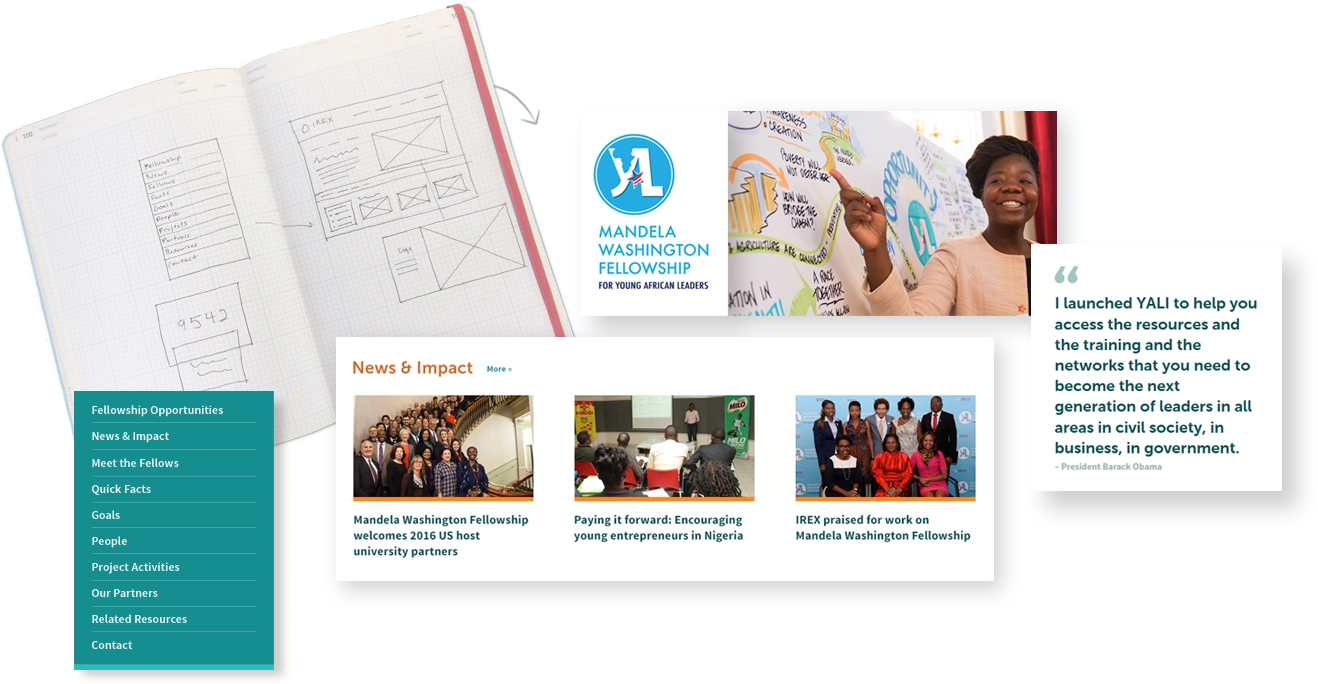 Connect the dots
To tell a more cohesive story, we created a distinct "success story" module with the flexibility to serve featured content on the homepage and key topic areas. Using intelligent taxonomy, based on analytics and user research, IREX can gather regional or topical content, creating landing pages that put stories and outcomes into context. We also elevated summaries, key facts and a persistent sub-navigation to help visitors readily find information most relevant to them.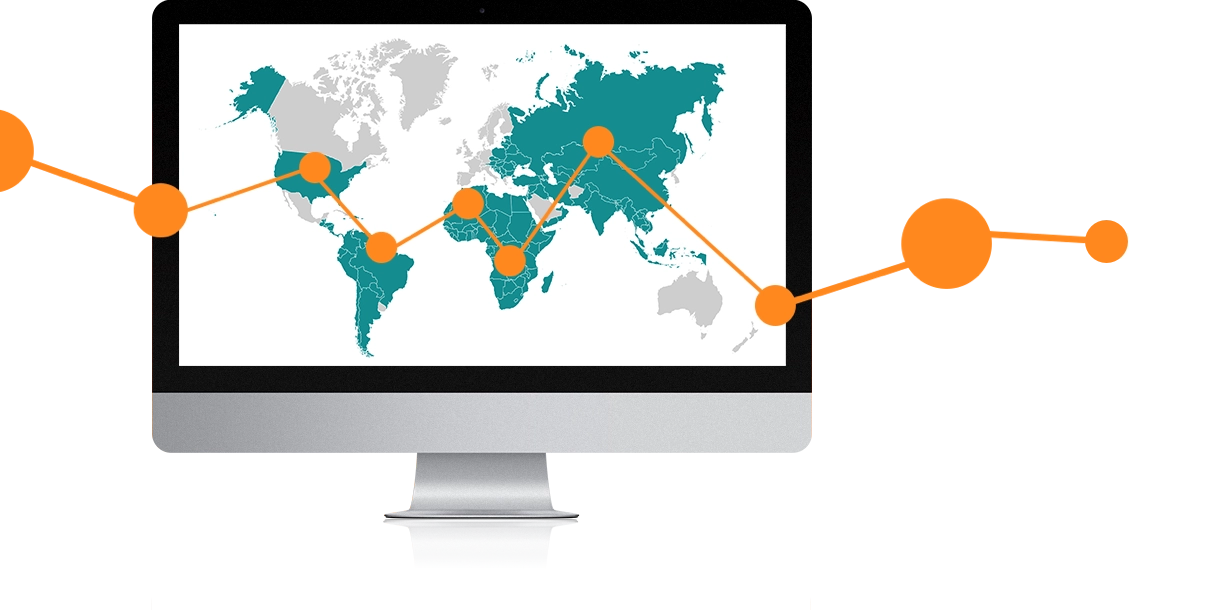 Flexible structure, flexible UI
IREX needed a way to appear unified yet manage more than 100 project and country pages, each with different types and amounts of content. For these page templates, we created flexible news feeds and related project components that they can show or hide for each page. These are also taxonomy driven, so pages stay up to date automatically as content is produced.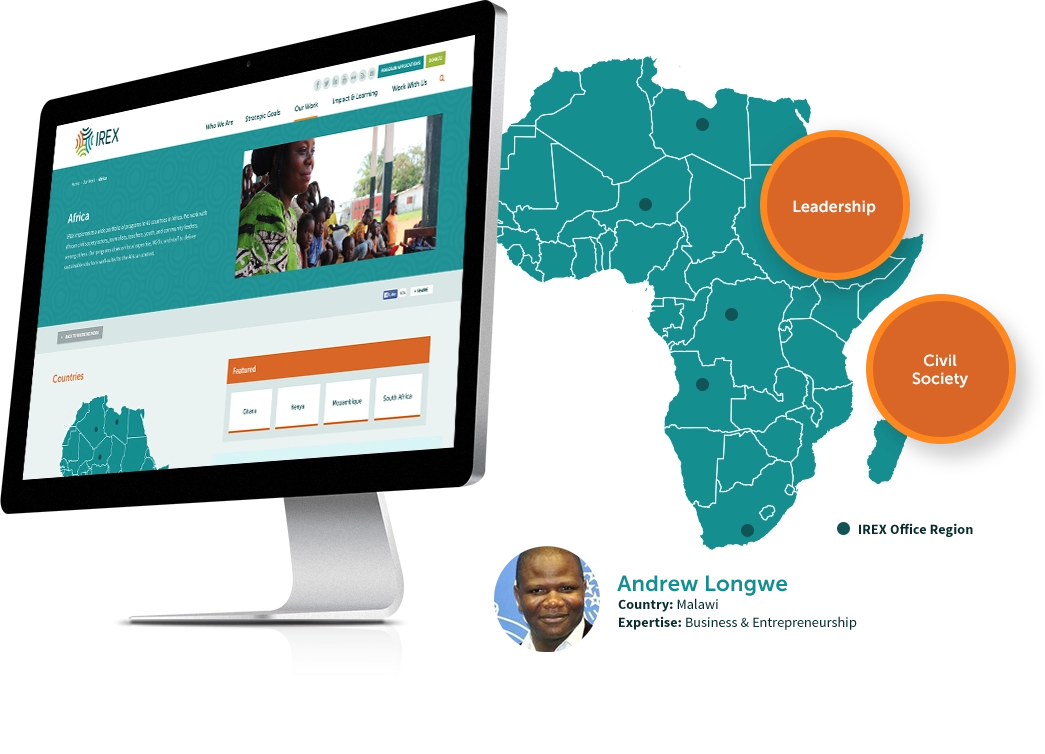 Freshen up your logo
Born of the post-Soviet democratization of Eastern Europe, the IREX logo no longer captured the breadth of their mission. And the color palette of burgundy, black and gray needed to better reflect the organization's global spirit. We drew color inspiration from the strong hues found in traditional cloths of Africa and Asia. For the logo, we referenced the globe, layering it with communications bands to represent the dialogue IREX helps to create.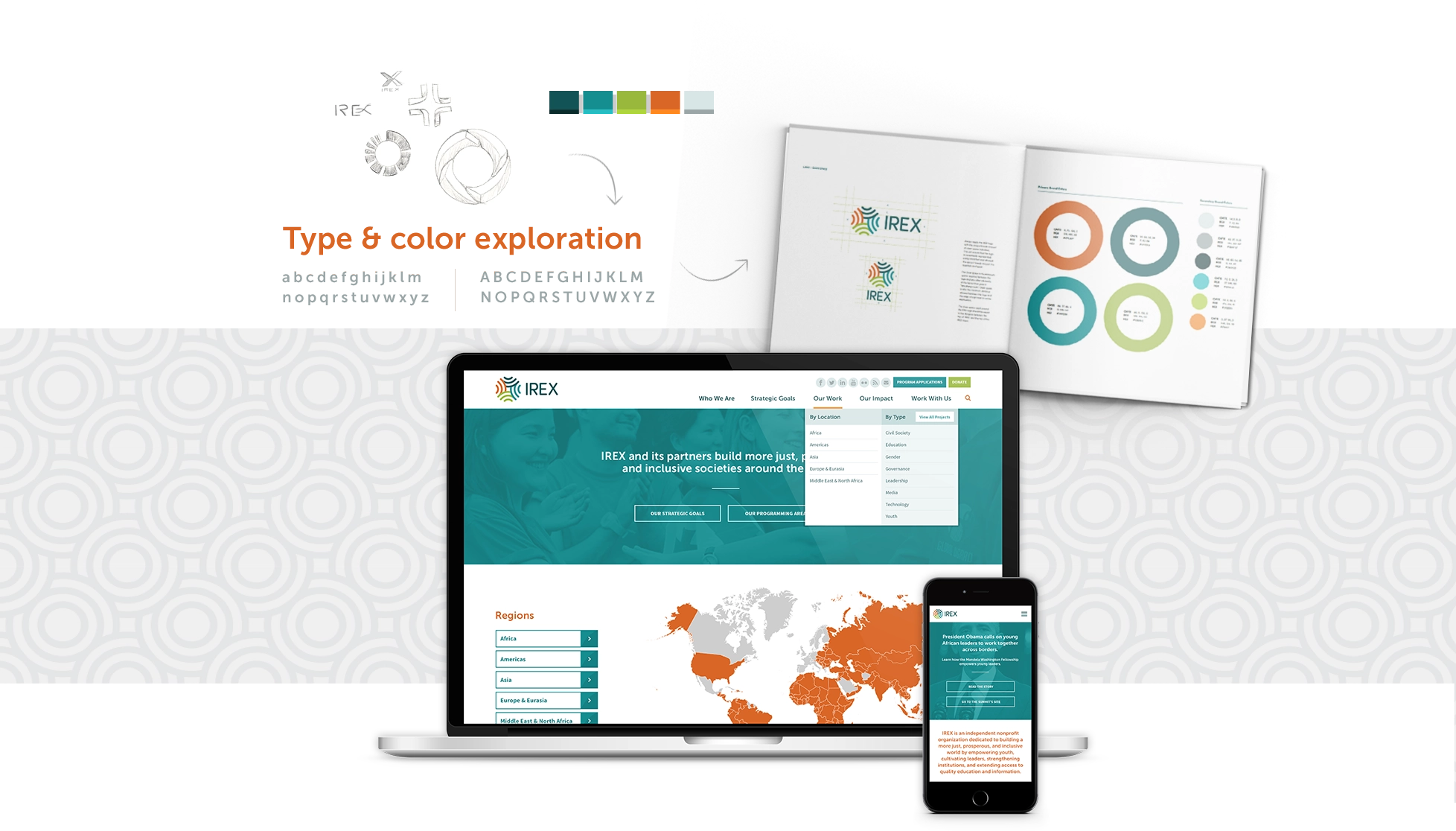 Want to talk about a project or idea?
Let's do this