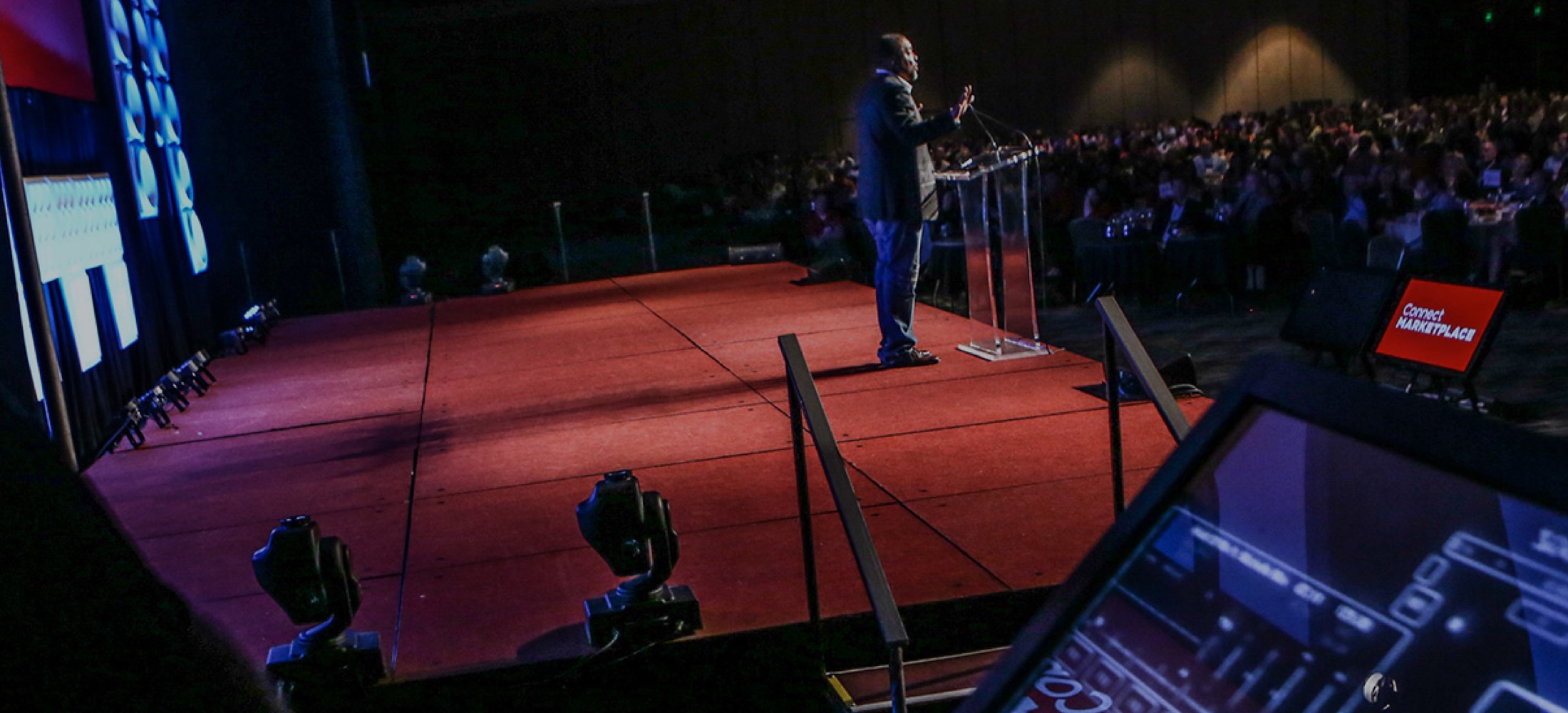 Case Study: Keppler Speakers
Creating unforgettable experiences
The Challenge
Keppler Speakers connects clients with inspirational speakers for their events. We were tasked with designing an experience that would not only get audiences to the website, but also make it easy for them to search for the perfect fit. Our client ended up with a powerful new website — and a refreshed brand in the process.
Finding speakers, made easy
Getting people to the site was half the battle. Our SEO strategy was rooted in the architecture of the new site. We streamlined speaker categories and built a content hierarchy that supports smarter navigation, creating a website that's more logical for users and search engines. Once on the site, a powerful internal search aggregates each speaker's identity, along with facets of their expertise and experience. This means users can find a speaker directly or by a common theme — all from the same query. Users can now get where they need to go quickly and find a range of options.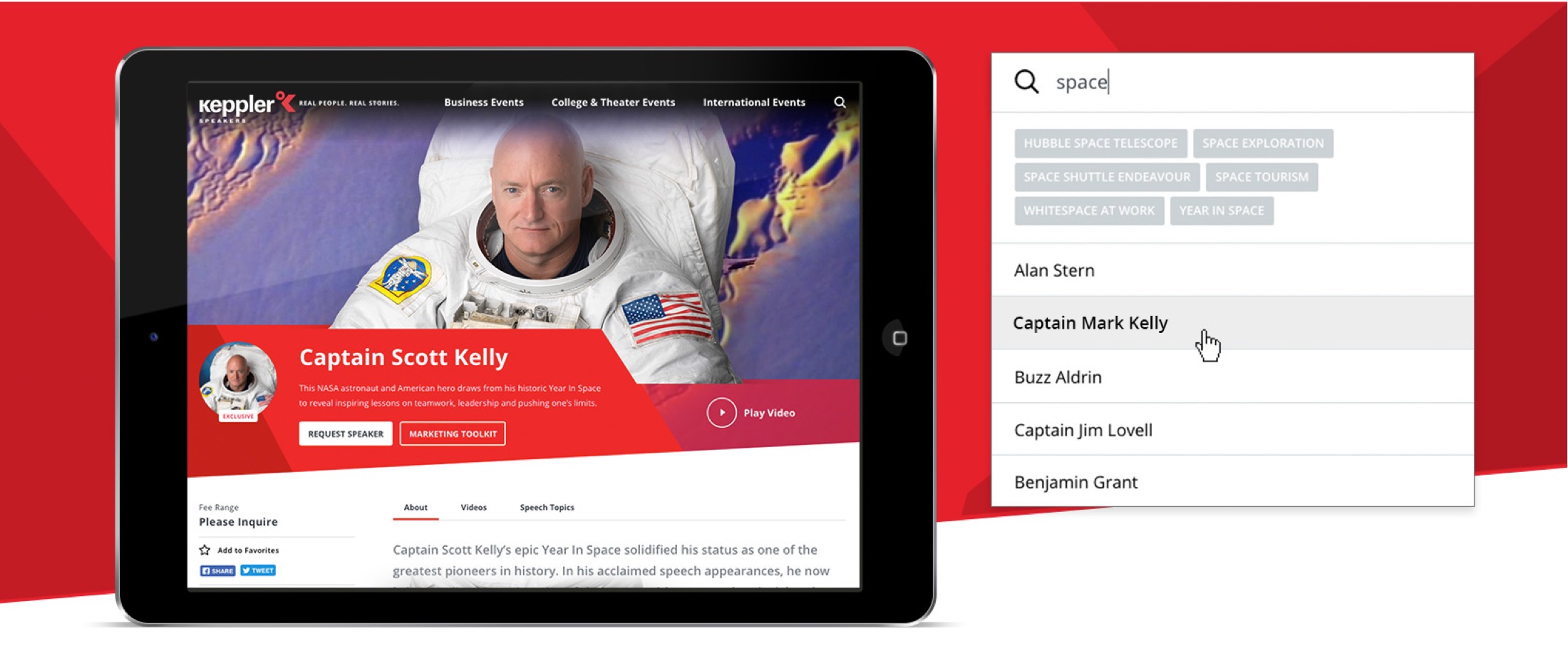 Aesthetically pleasing, technically advanced
Kepplerspeakers.com isn't just a beautiful site that drives traffic. It's a powerful marketing engine fueled by a Siebel CRM system that's ready for a post-launch transition to Salesforce. It delivers data the sales team needs to attract new clients and turn one-time customers into long-term relationships.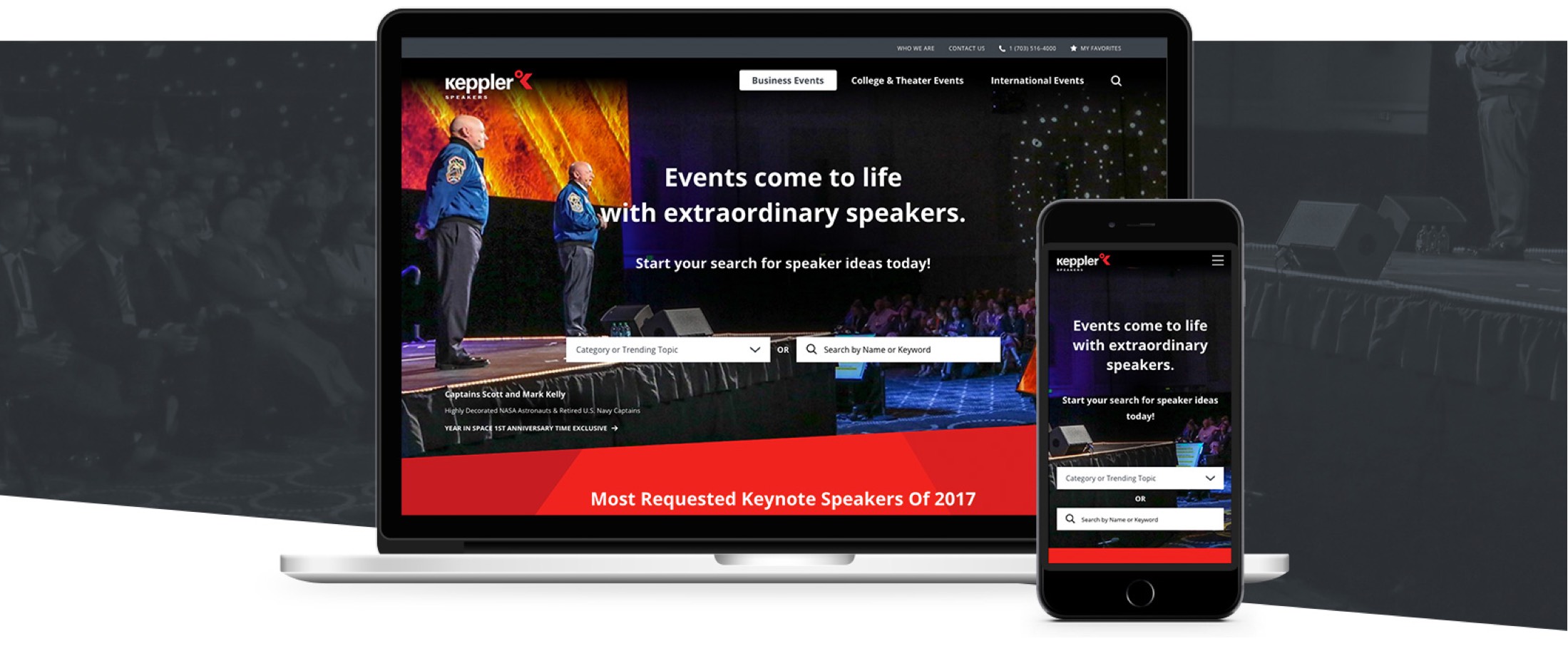 All about  the user
Everything we do starts with understanding the needs of each client's audience. For Keppler, we created a user-focused experience by listening to the needs of their customers. Usability sessions, analytics and audience research revealed how customers were searching for event speakers. Based on these insights, we created a navigation that reflects distinct speaker categories and subcategories, allowing users to easily browse through speakers best suited for their event.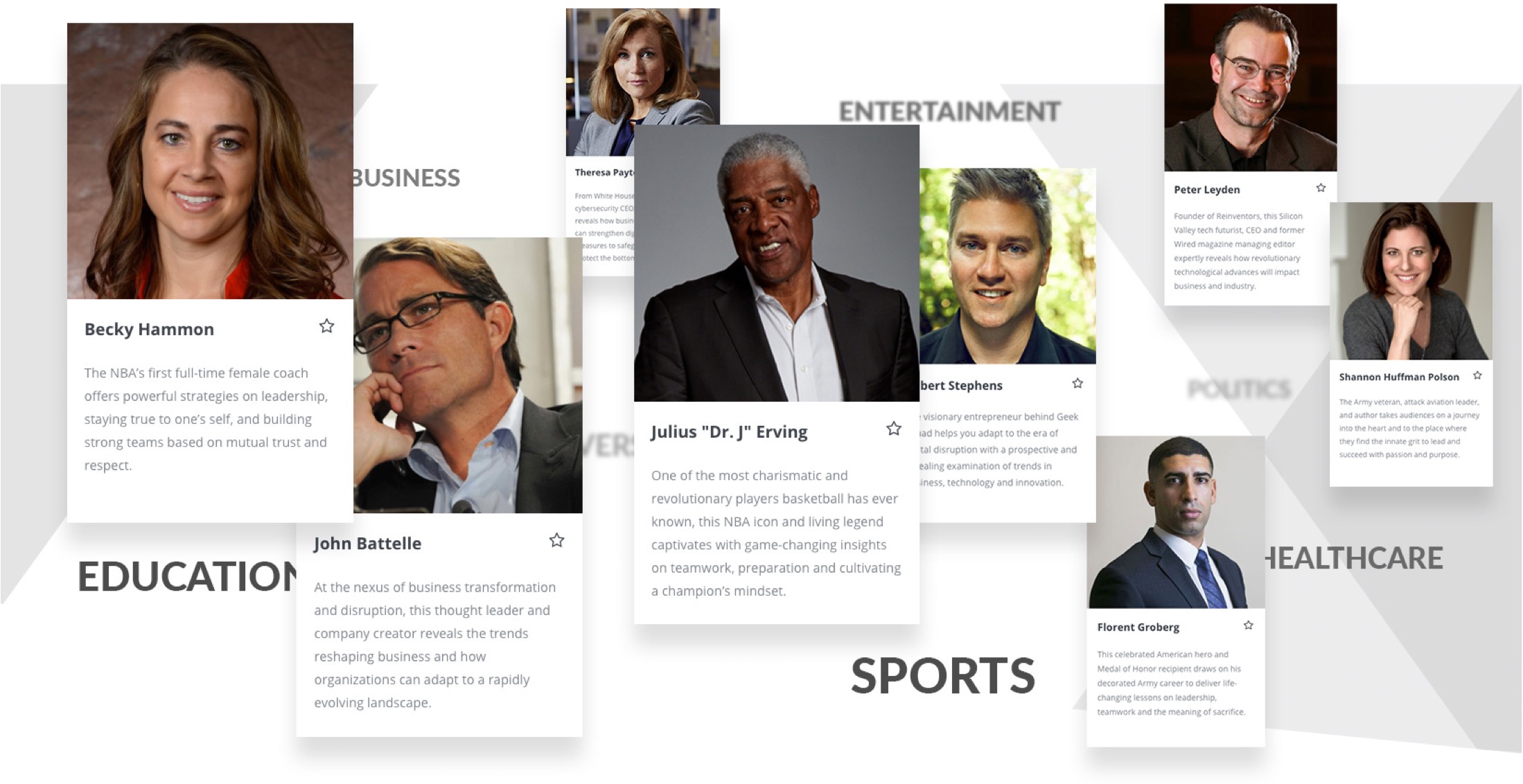 Extraordinary speakers – exceptional brand
We immediately saw the opportunities for reinvigorating our client's messaging and visual brand. We conducted a Writing for the Web workshop with their marketing team and copywriters. This helped Keppler find their voice, craft compelling headlines, and make sure the brand remained consistent. Visually, we emphasized their strong tertiary colors, highlighted dramatic photography and reflected the angular strength of their logo to convey a bold, refreshed brand.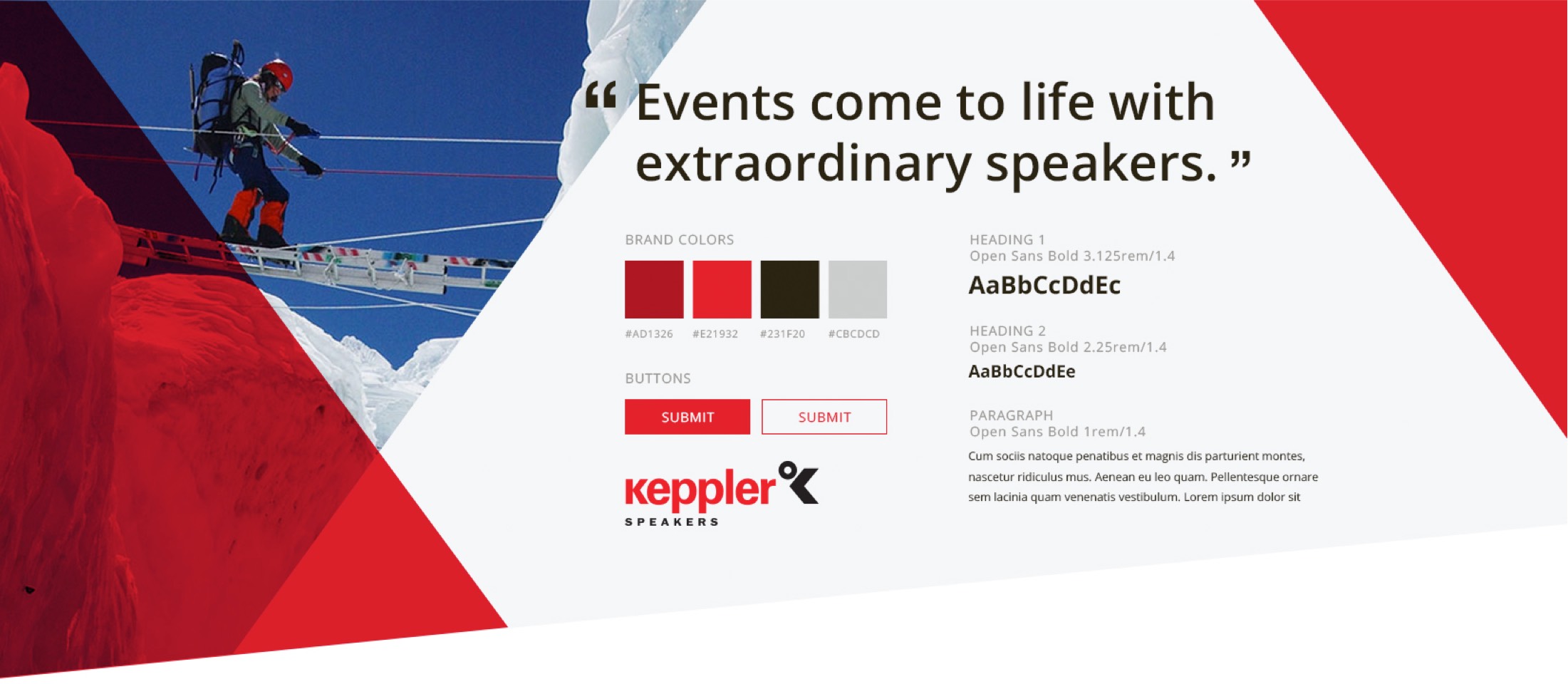 Want to talk about a project or idea?
Let's do this