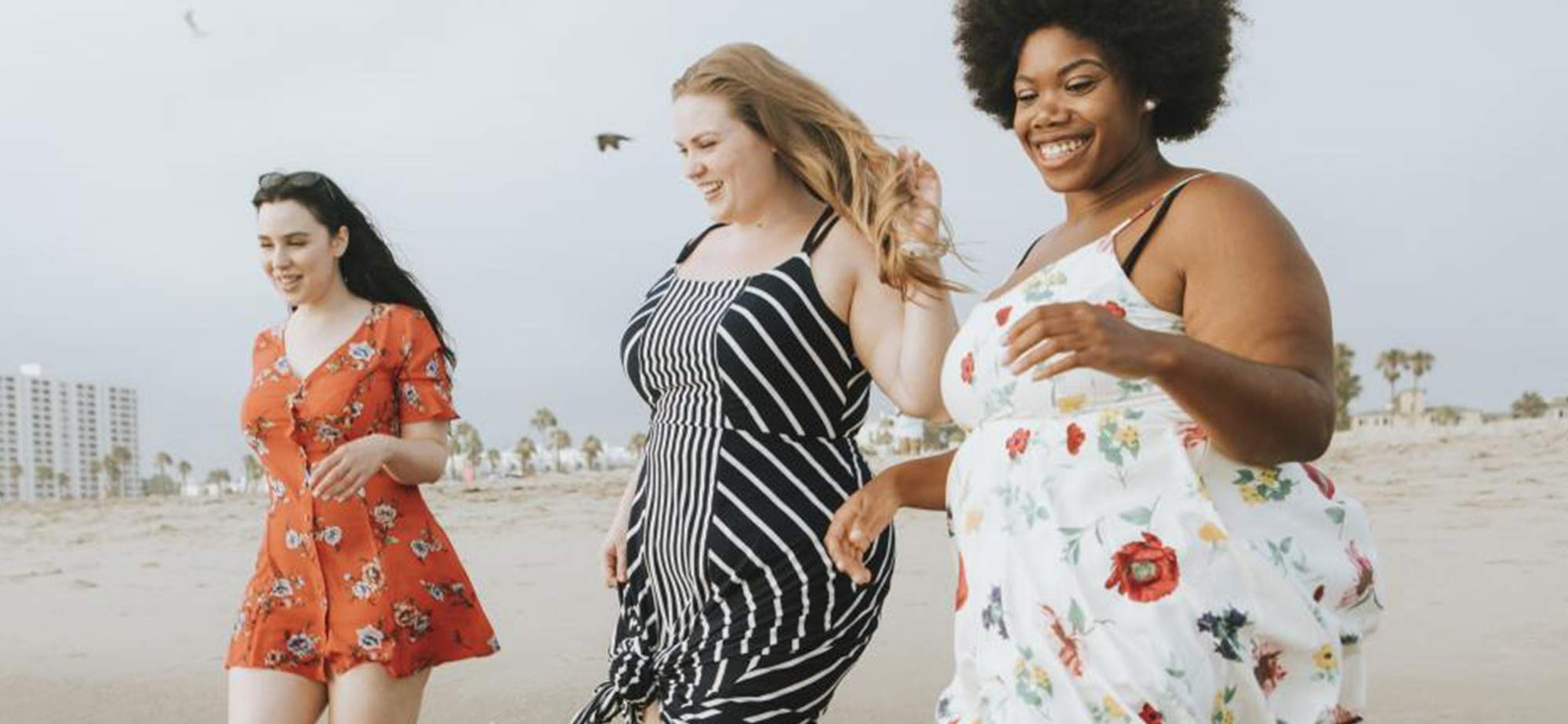 Case Study: Lupus Foundation of America
how do you help a nonprofit grow?
The Challenge
Lupus research happens because of the Lupus Foundation of America. For more than 40 years, the Foundation has relentlessly sought answers to this mysterious autoimmune disease—which usually takes six years and four doctors to diagnose. They came to us for a new website that conveys their mission and sets them up for the future.
Tell personal stories
Emotions drive actions. We made sure readers feel emotions as soon as they visit the new site by putting real people up front and using their own quotes to tell their lupus story and how the Foundation has helped them.

Spotlight milestones
The Foundation has fueled every major research milestone from funding the discovery of the first and only lupus drug to developing the sole childhood lupus program. But the old site didn't tout these accomplishments. The new site leans into the research story, positioning the Foundation more competitively for funding and support.

Strategic calls-to-donate
Fundraising fuels the Foundation's work. We made donation paths and content more prominent throughout the site. We also equipped web administrators with fundraising panels and modals they can use during campaigns like the annual walk. By clarifying where donation funds are going, people now know whether they're supporting the national Foundation or local chapters.

Listen to the data
Our research made a strong case for integrating the Foundation's patient care site into their main site, lupus.org, which was not part of the original plan. We communicated the benefits of integration to illustrate the ROI. Integrating the two sites doesn't just boost SEO—visitors can get the full context of the Foundation's support services, community and impact through research and advocacy.

Think local
Before the redesign, chapters were a Wild West of microsites and content. We created a standardized template that provides a cohesive brand presence and allows chapters to easily syndicate content from the national site.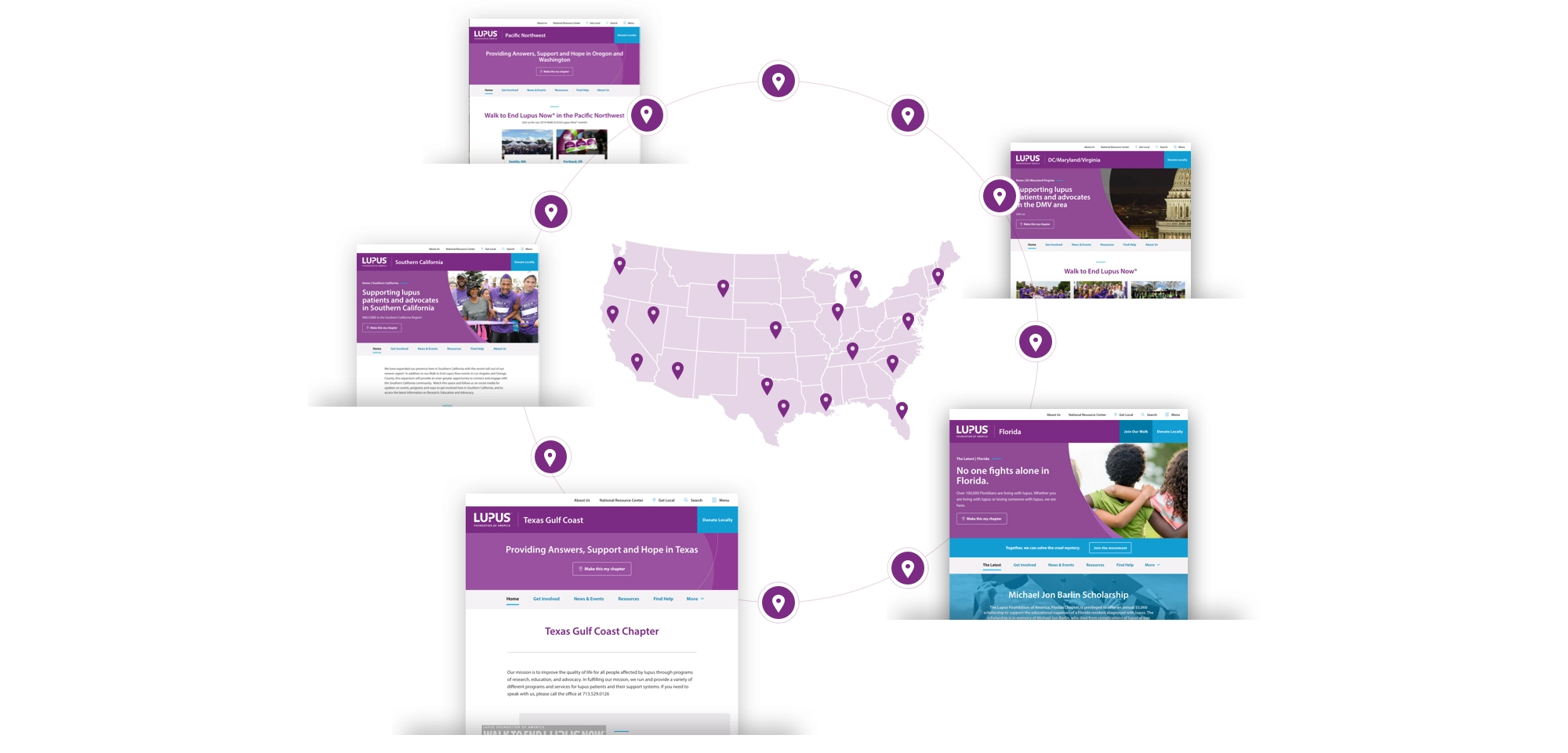 Arm your advocates
Thanks to prominent and integrated action paths, the new site is more proactively recruiting supporters and bolstering the Foundation's advocacy efforts on Capitol Hill.

Want to talk about a project or idea?
Let's do this