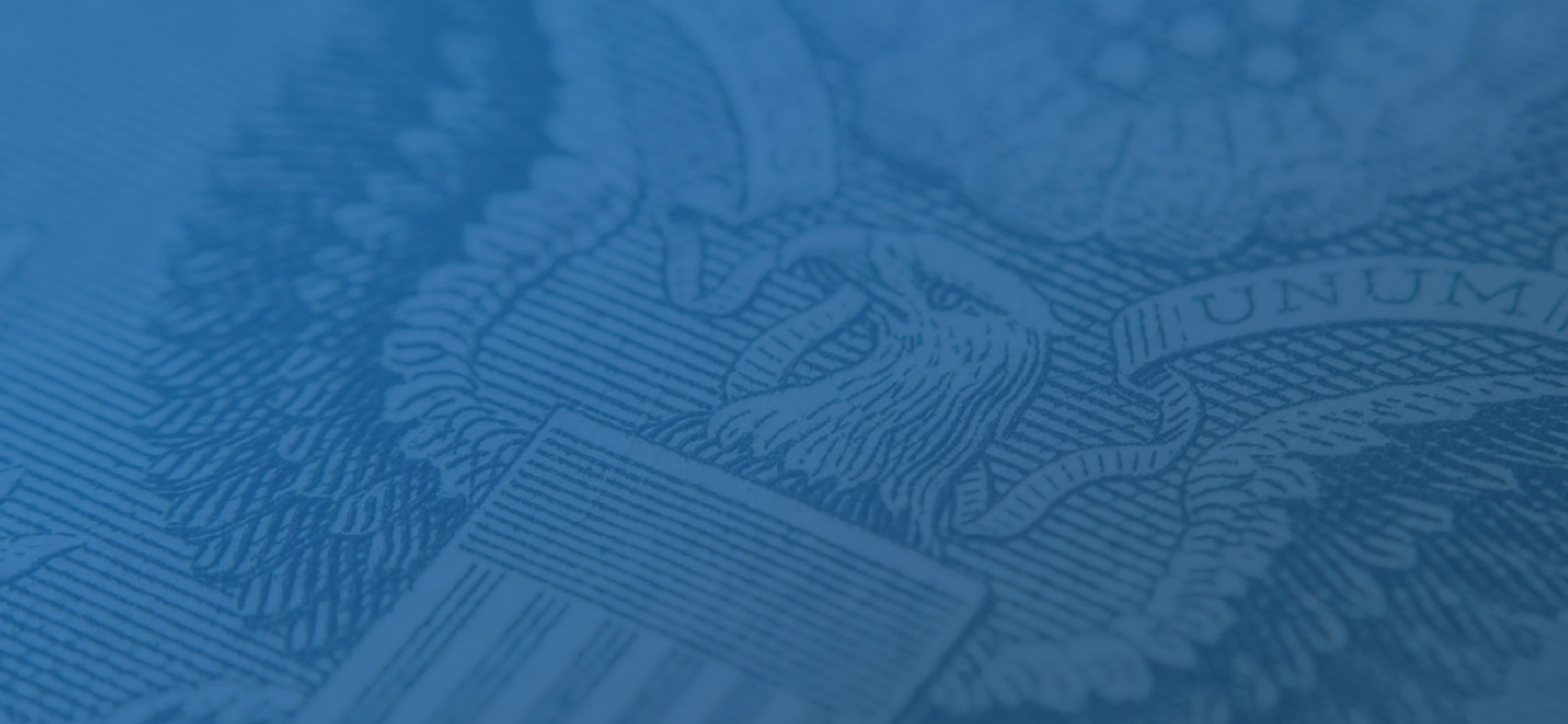 Case Study: National Association of Federally-Insured Credit Unions (NAFCU)
How do you make your members feel special?
The Challenge
NAFCU, an association that represents credit unions, is all about creating value for its members. It needed a new website that allows them to demonstrate how they deliver on their mission.
Lean into the future
When content and design come together, it tells a powerful story. We featured NAFCU's three pillars at the top of the homepage and used an angle motif to illustrate that NAFCU is leaning forward toward the future.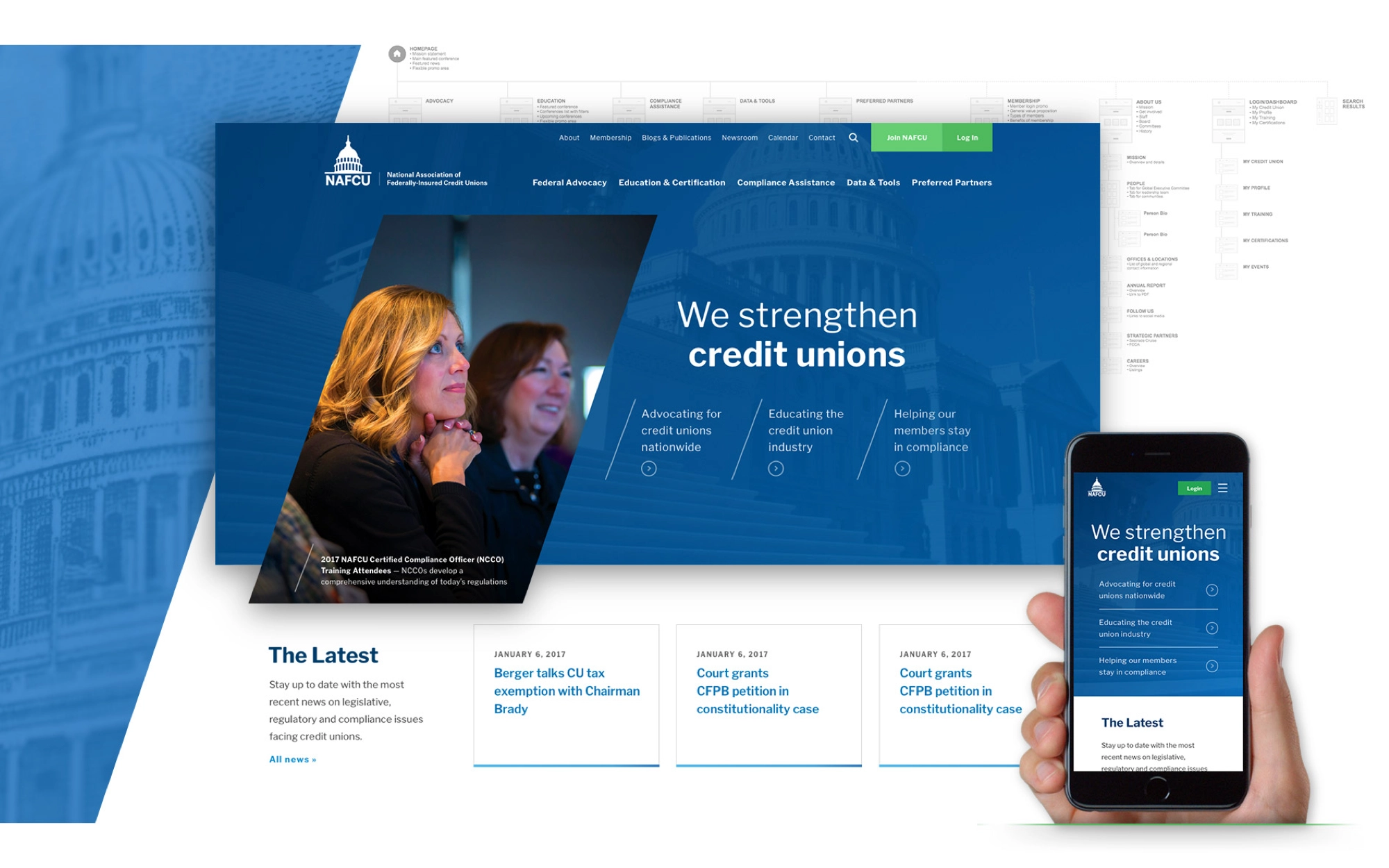 Rock your roles
NAFCU had traditionally served supervisors but wanted to expand their audience with the new website. We created role-based areas of the site and packed them with meaningful content and tools, like certifications, for each role.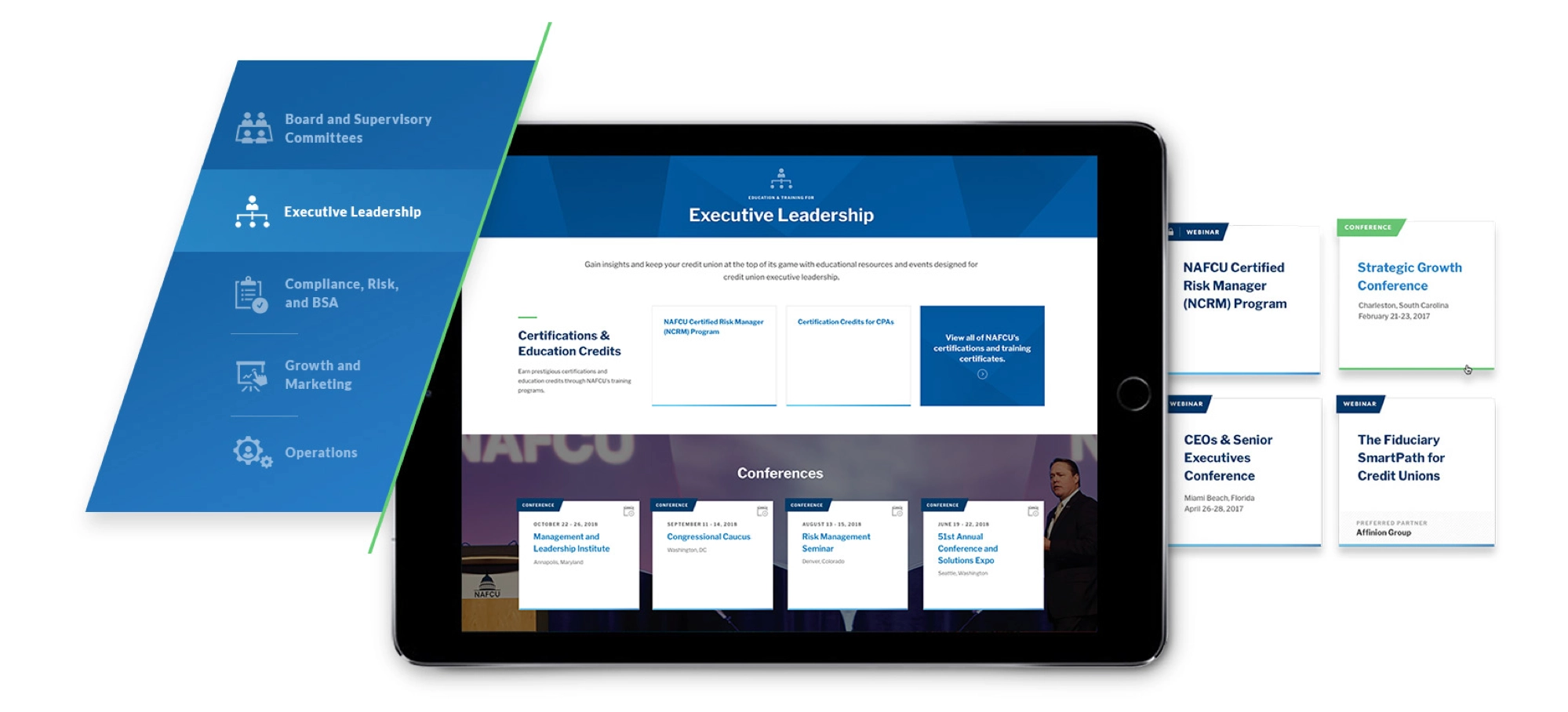 Clean up your act
NAFCU has a wealth of valuable content, but members weren't able to find it. So we did some overdue housekeeping. We assessed more than 10,000 content items, eliminated the clutter and carefully organized the remainder so members could find valuable resources easier. Then we highlighted critical news updates that give members a reason to visit every morning on their commute.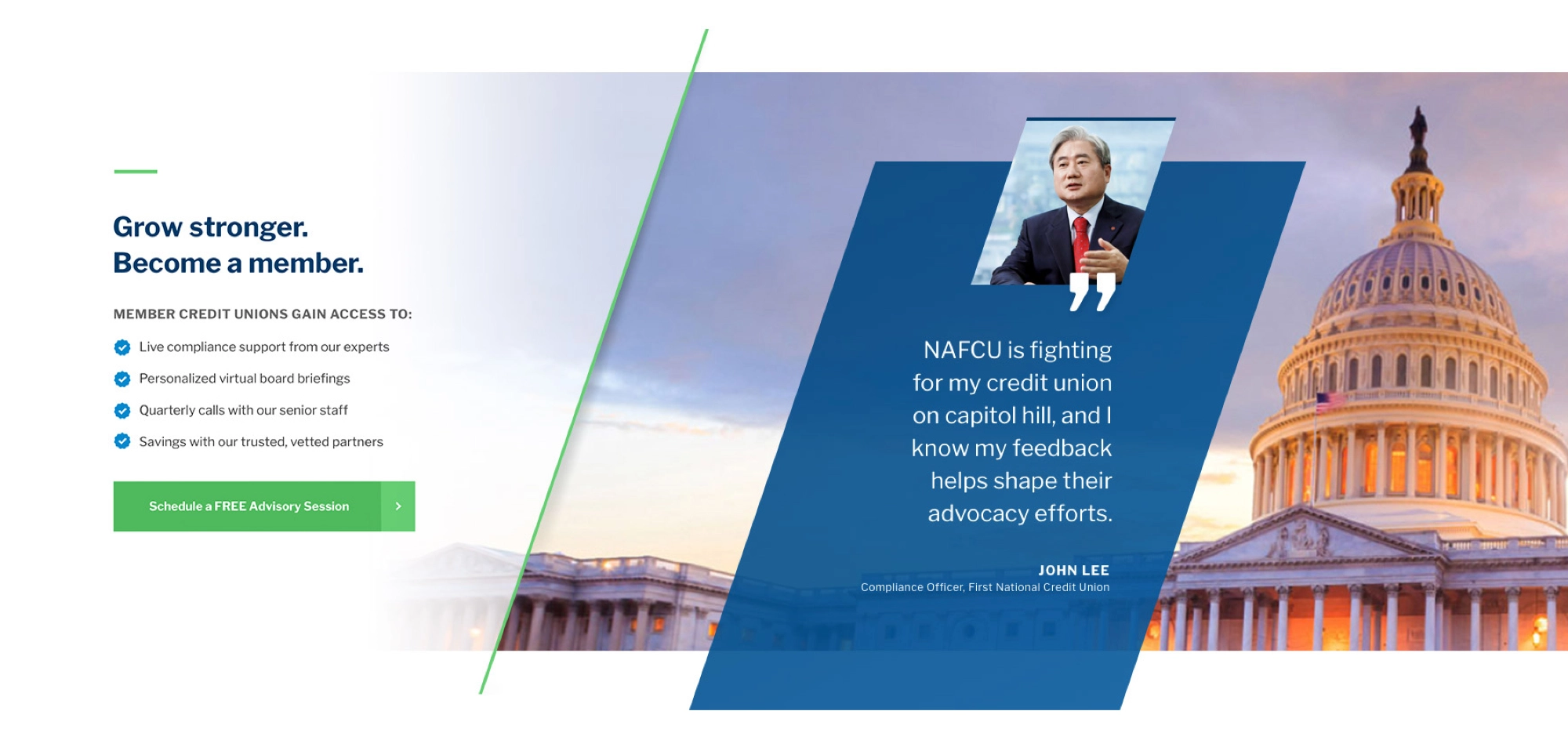 Put it all together
NAFCU's old website ran on multiple platforms, which made managing and updating it difficult. We streamlined their technology, put them on a single CMS, automated a number of components, and integrated services like email marketing. Now they have an elegant website that's a cinch to maintain.
Want to talk about a project or idea?
Let's do this