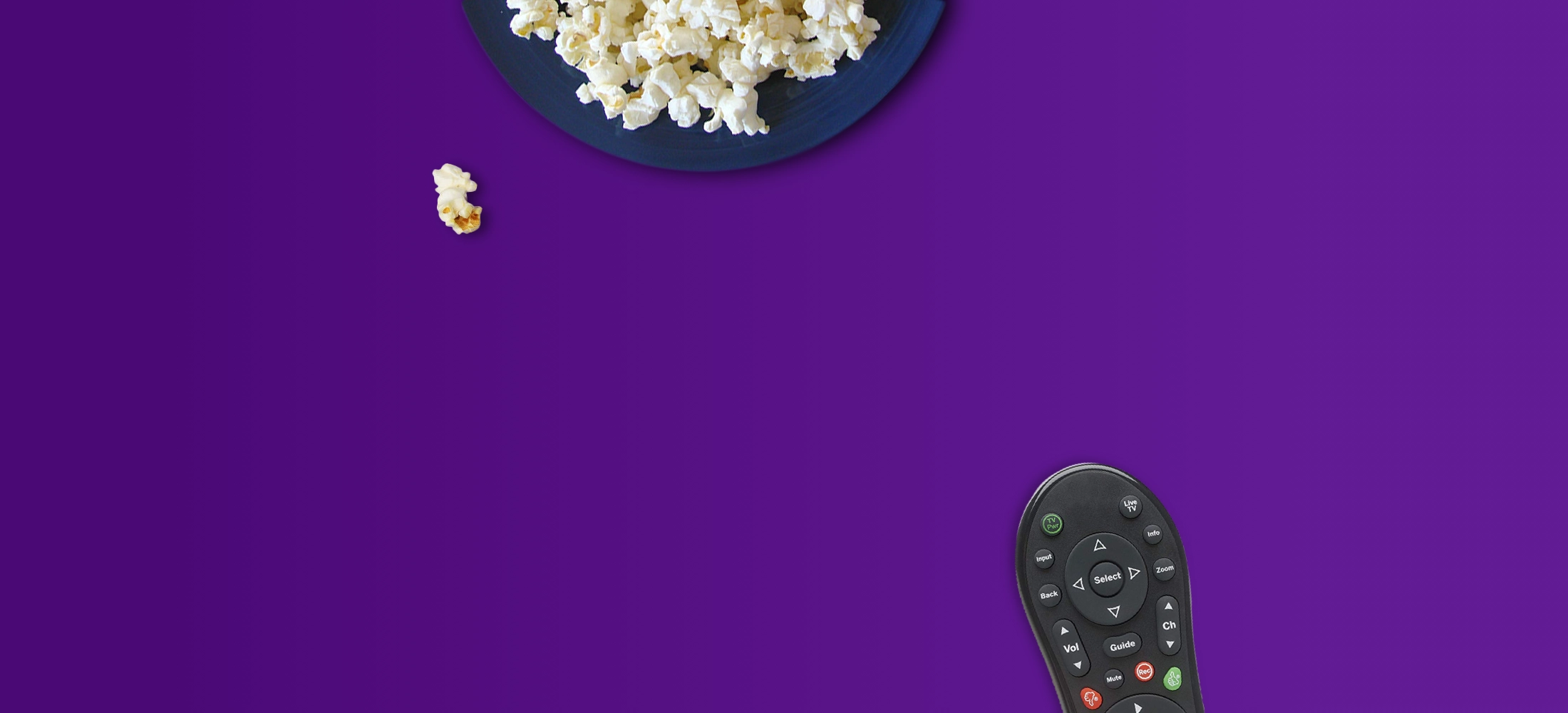 Case Study: RCN
How do you create a clear path to conversion?
The Challenge
RCN is an industry-leading provider of high-speed internet and entertainment services. When they approached us, their website was too complex. Without a clear customer journey, users were getting lost in a cluttered maze of services, packages, fees and channel guides.
Mobile first
Our goal? To improve the user journey by transforming RCN from an internet provider to an internet destination. How'd we do it? We leveraged responsive web design to create a seamless mobile experience and ultimately reinvent the site as a customer hub that functions seamlessly and engages visually.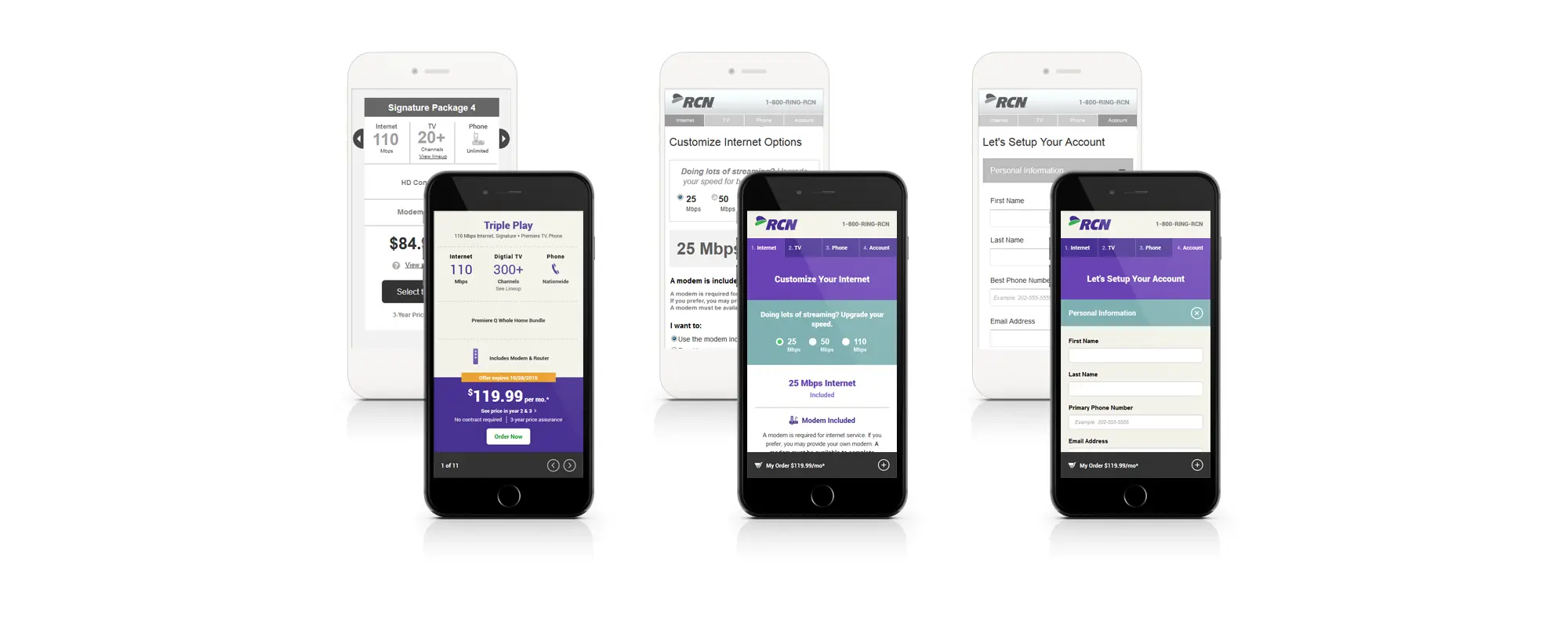 Bundles that make sense
Through customer research with local markets, we learned that price and localization are the most important factors when shopping for a cable and internet provider. Using RCN's geographic focus as its differentiator, we redesigned everything from the mobile buy-flow to the interface of the site's e-commerce platform, creating a comparative pricing module that's easy to analyze and streamlined for selection.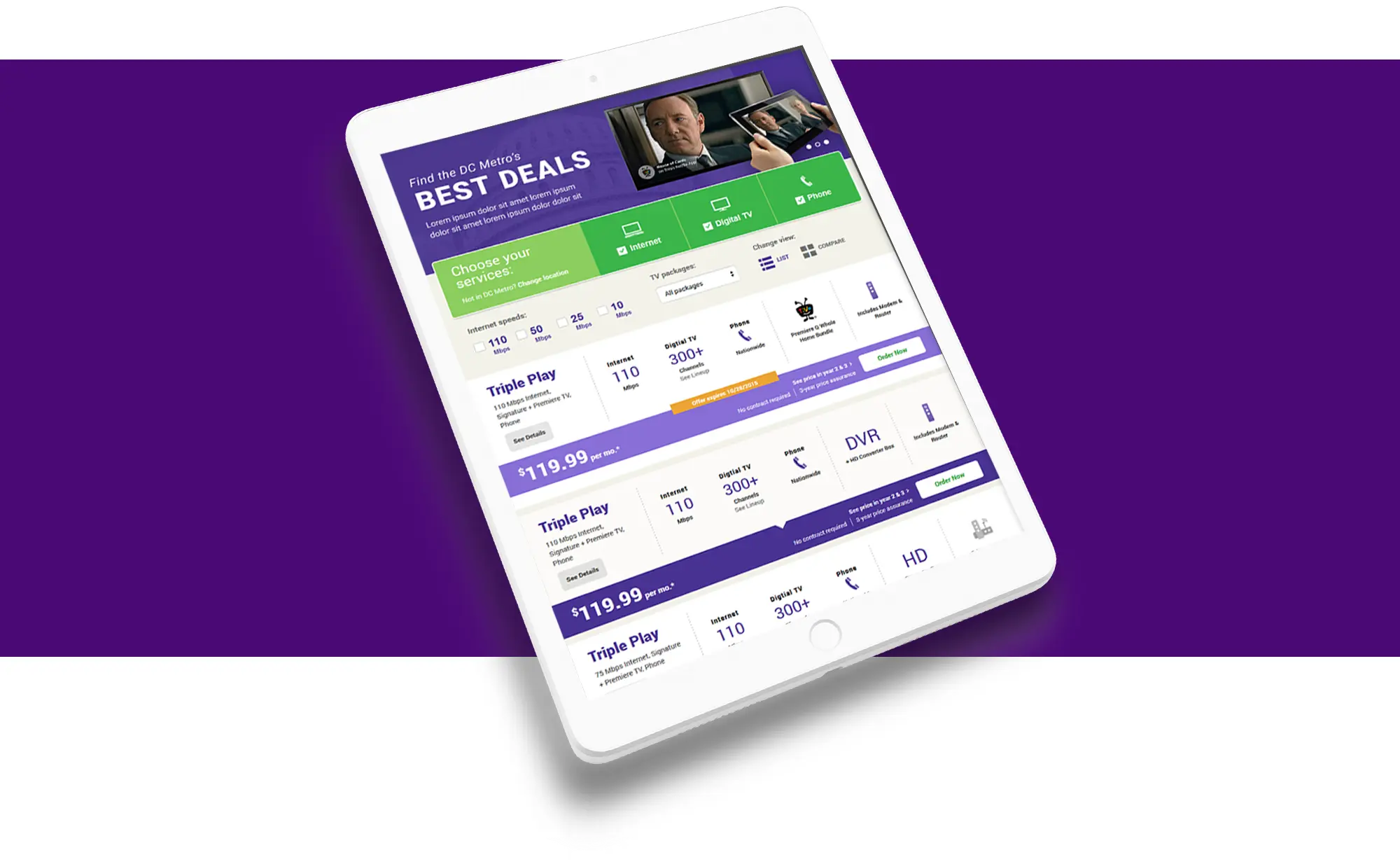 Amazing content
To promote RCN's partners and premium channels, we collaborated with the movers and shakers in at-home entertainment. The result? Designs that inspire. Offerings that convert.

Custom lineups
We customized a channel lineup with user experience at its core that takes faceted search and sortable organization to the next level. What does this mean? Happy customers who don't have to leave their couch to find what they're looking for.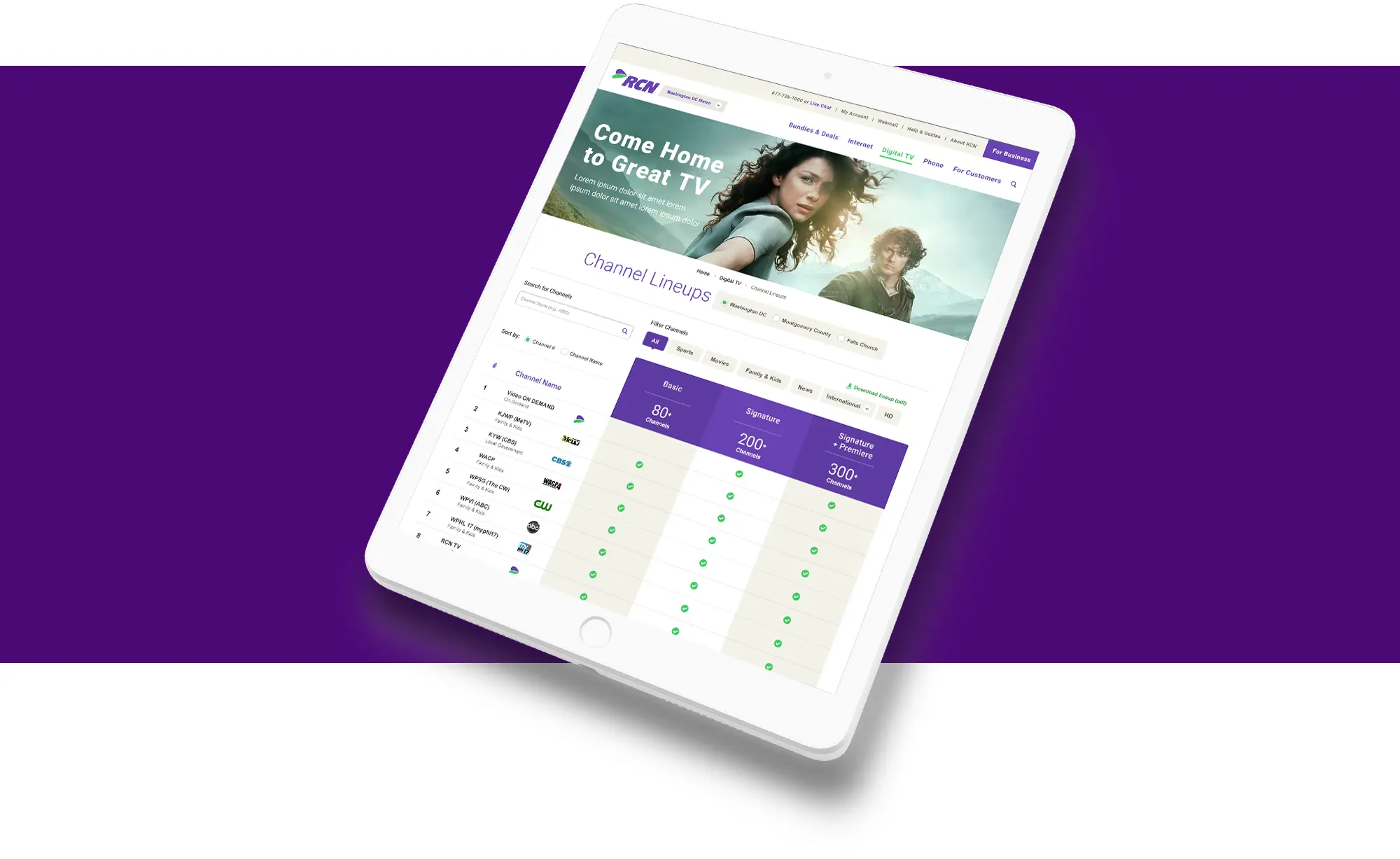 Compete with the big guys
RCN serves a smaller geographic audience than the Verizons and Comcasts of the world. Yet its services and its new website are a force to be reckoned with.
Want to talk about a project or idea?
Let's do this