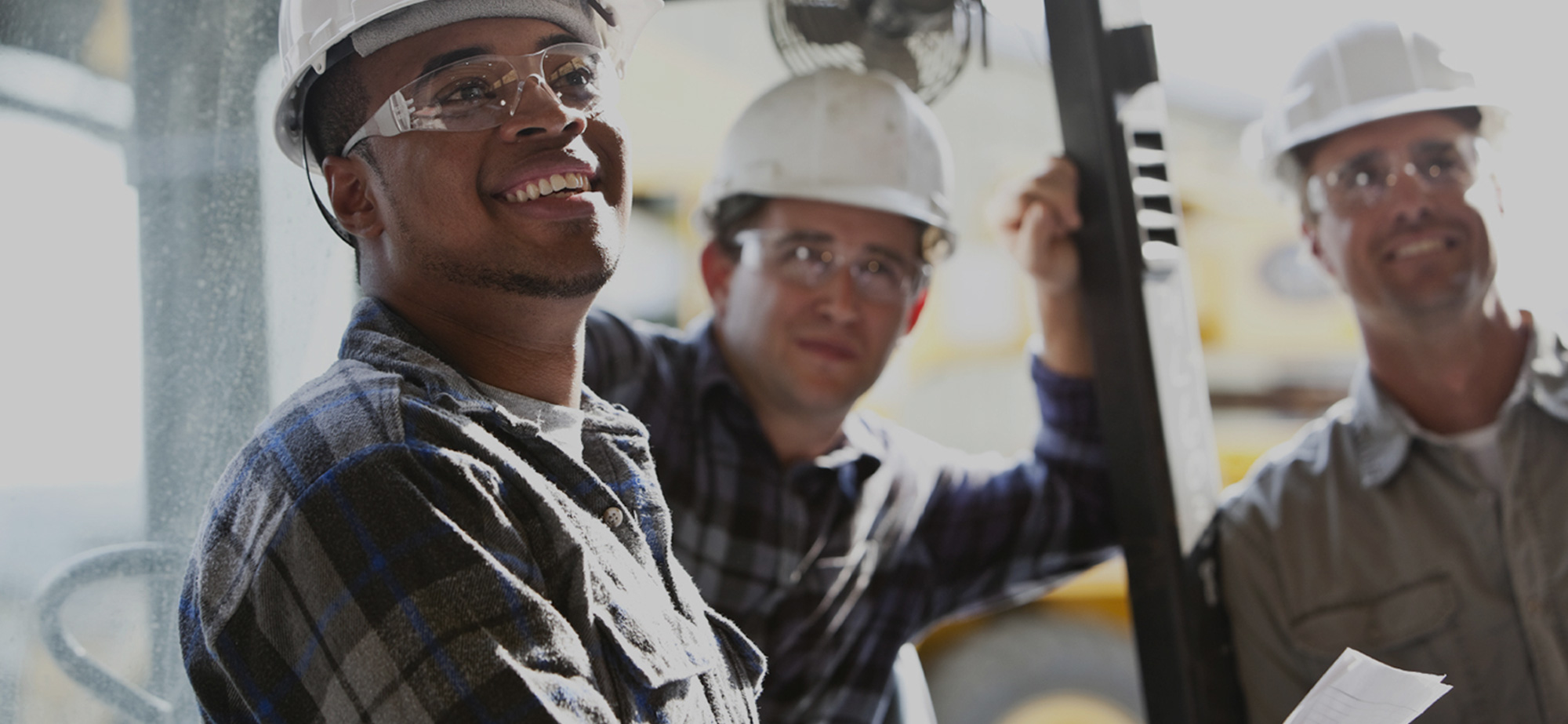 Case Study: Union Plus
how do you personalize a member experience?
Brand refresh
Union Plus has supported union members and their families for years, but their brand no longer resonated or stood out in a crowded marketplace. Through a comprehensive digital strategy, we developed a modern logo, updated their mission statement and designed a clean website that embodies the strength, pride and camaraderie that come from being a union member.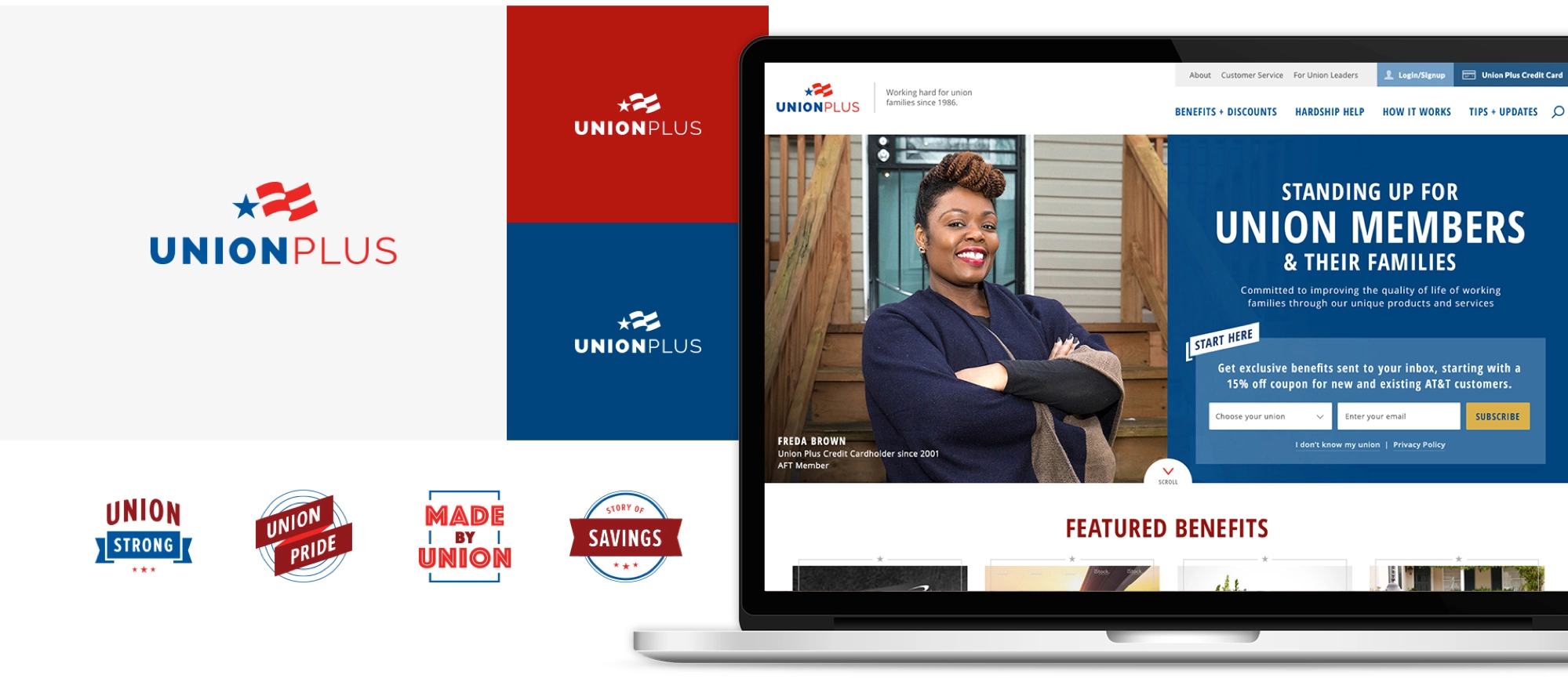 Make it personal
We wanted users to feel a deeper connection to the Union Plus brand, so we used personalization to tailor content according to each user's interests and union membership. The site customizes visuals, messaging, discounts and testimonials based on their profiles.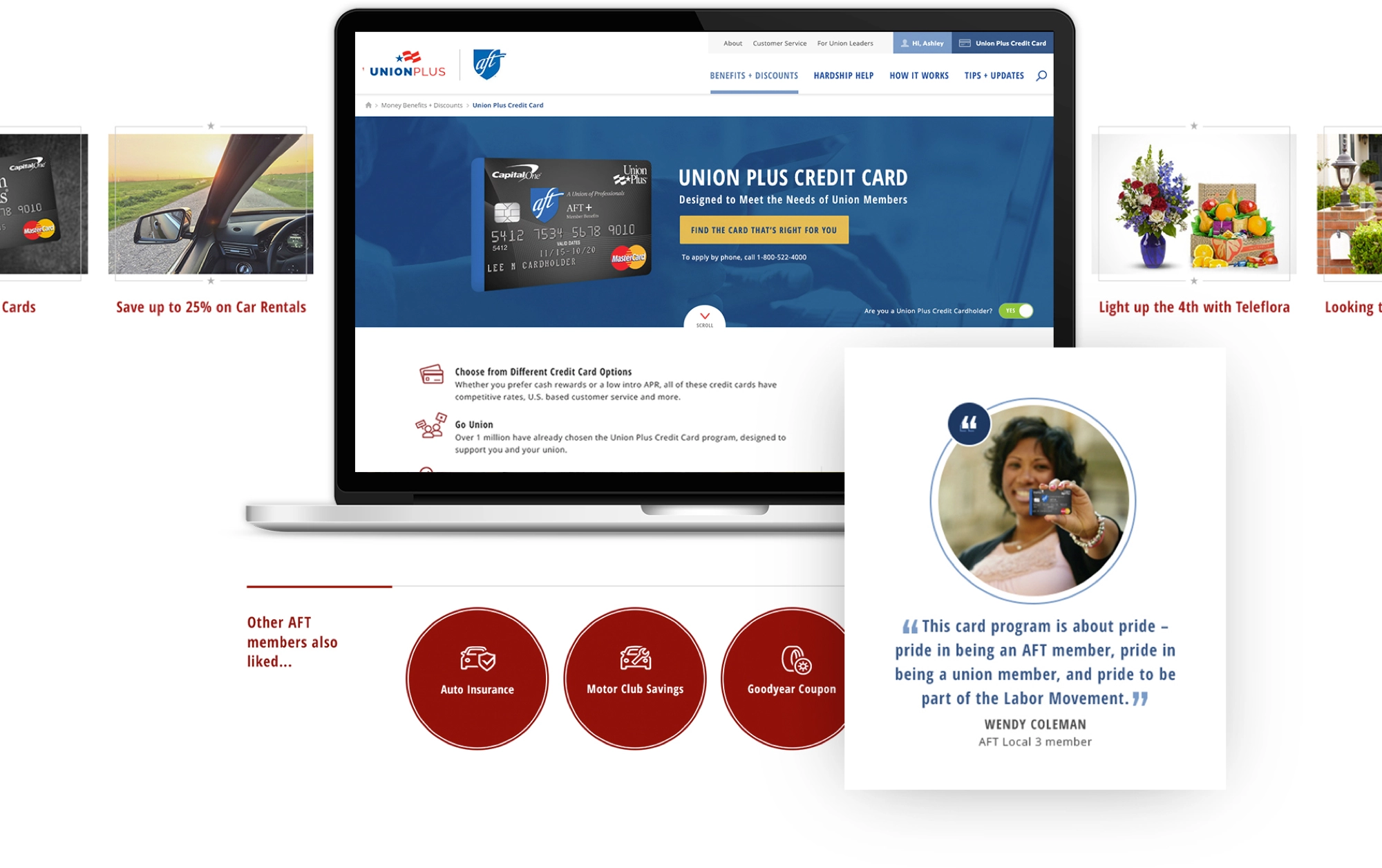 Smarter UX, stronger results
We wanted to power even more relevant experiences on-site and lay the groundwork for future marketing efforts. So we integrated clear calls-to-action and streamlined lengthy forms to decrease friction for users and support business goals. By minimizing initial sign-up fields and prompting users to complete their profile in smaller steps across the site, we're collecting more information about users than ever before.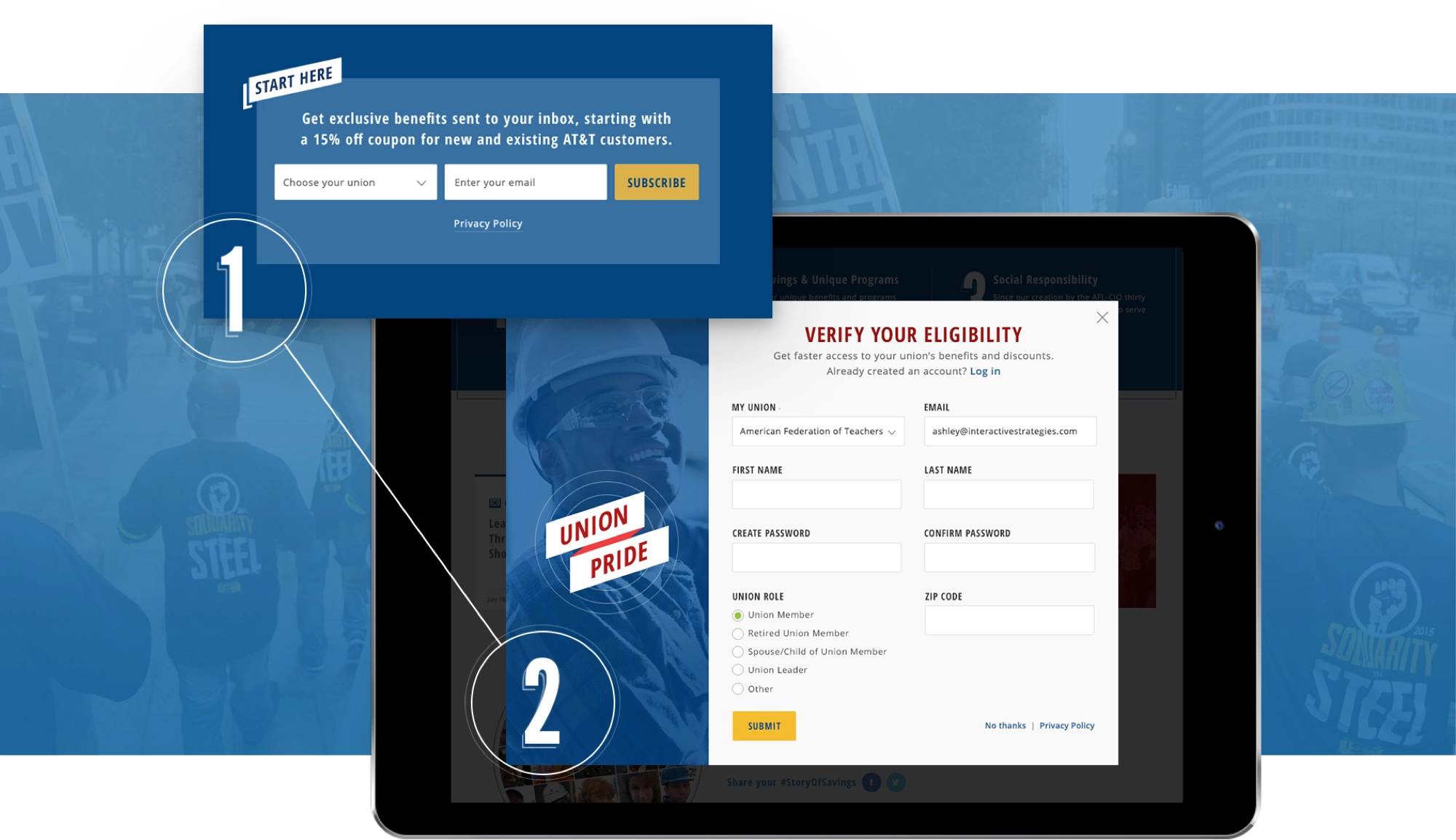 Want to talk about a project or idea?
Let's do this