Case Study: XO Communications
How do you reach a new audience?
The Challenge
XO Communications repositioned its brand as a mid-market and enterprise solution. They needed a site to promote their premiere products and attract this new target audience.
Start with strategy
We positioned XO as a better choice than larger competitors by positioning the company as the solution with "The Right Network, The Right Solutions and Exceptional Customer Service." We accomplished this through friendly audience-focused messaging to promote their products and differentiators.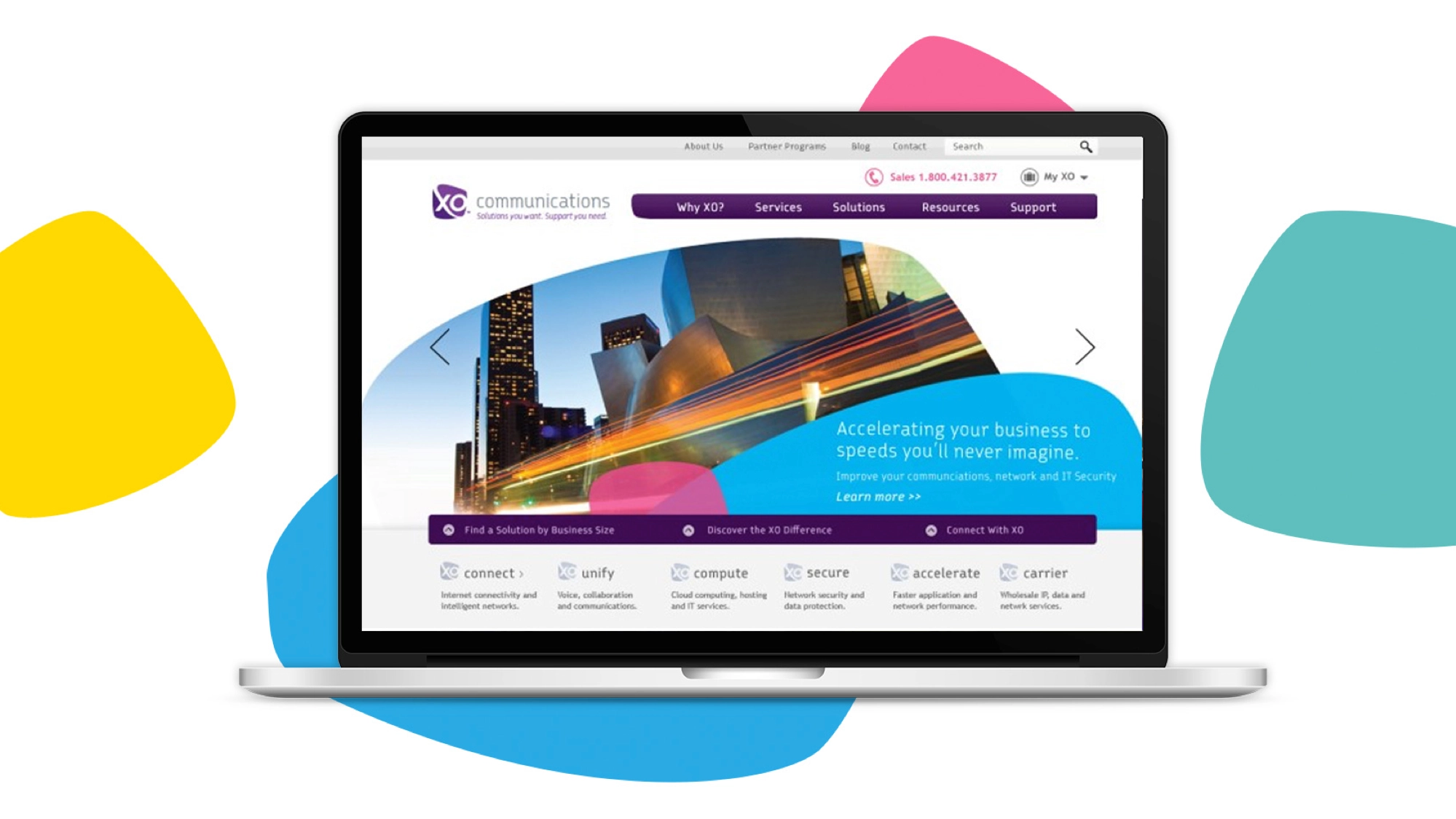 Guide the experience
At every opportunity, the site provides navigation, messaging and features that deliver the right message to the right audience. A pop-up box on the home page provides unique content for small, medium and enterprise customers. The navigation provides solution-based options that break down content by business size, need or industry.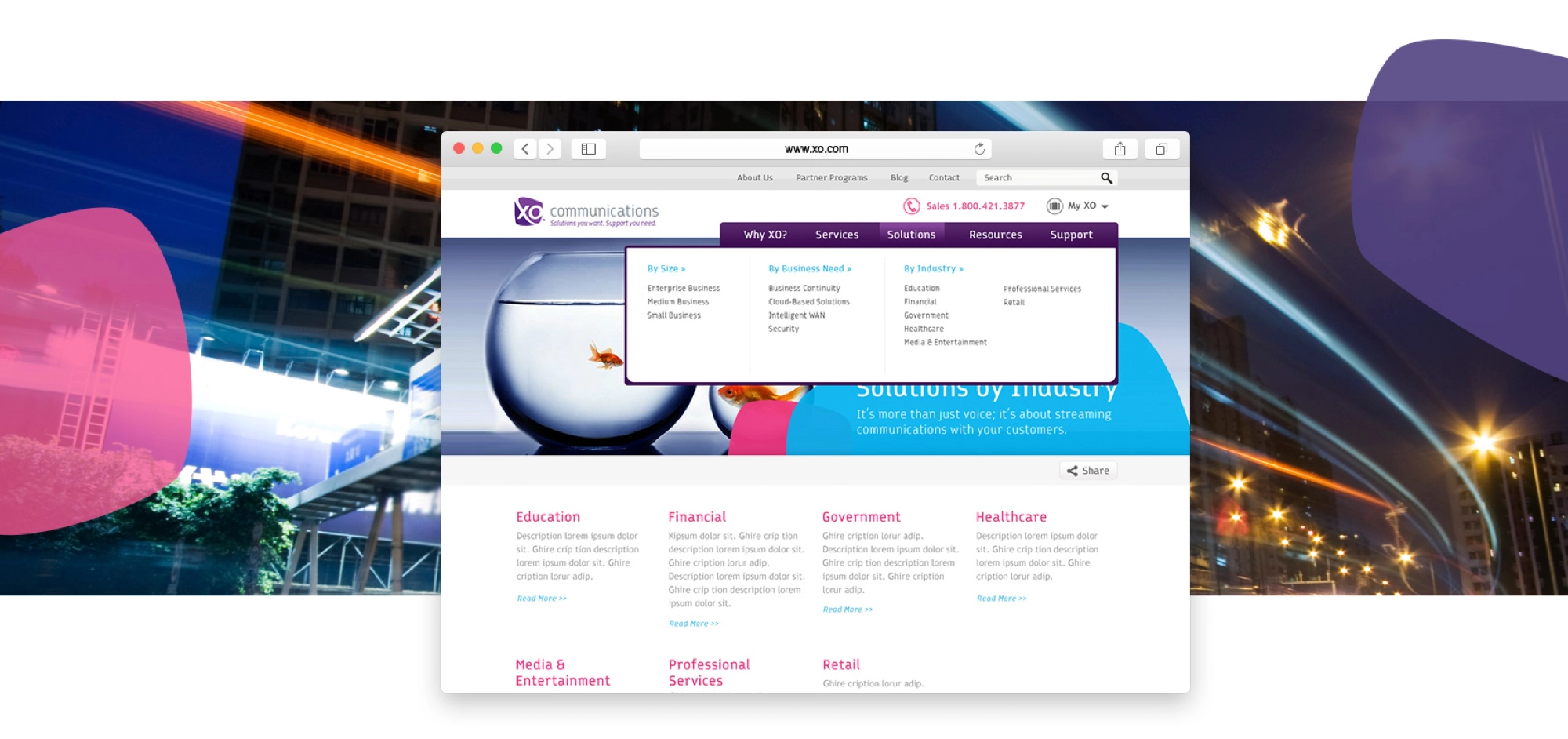 Focus on differentiating factors
One of XO's major differentiators is its superior network. We dedicated a section to breaking down the options and emphasizing the company's outstanding customer service.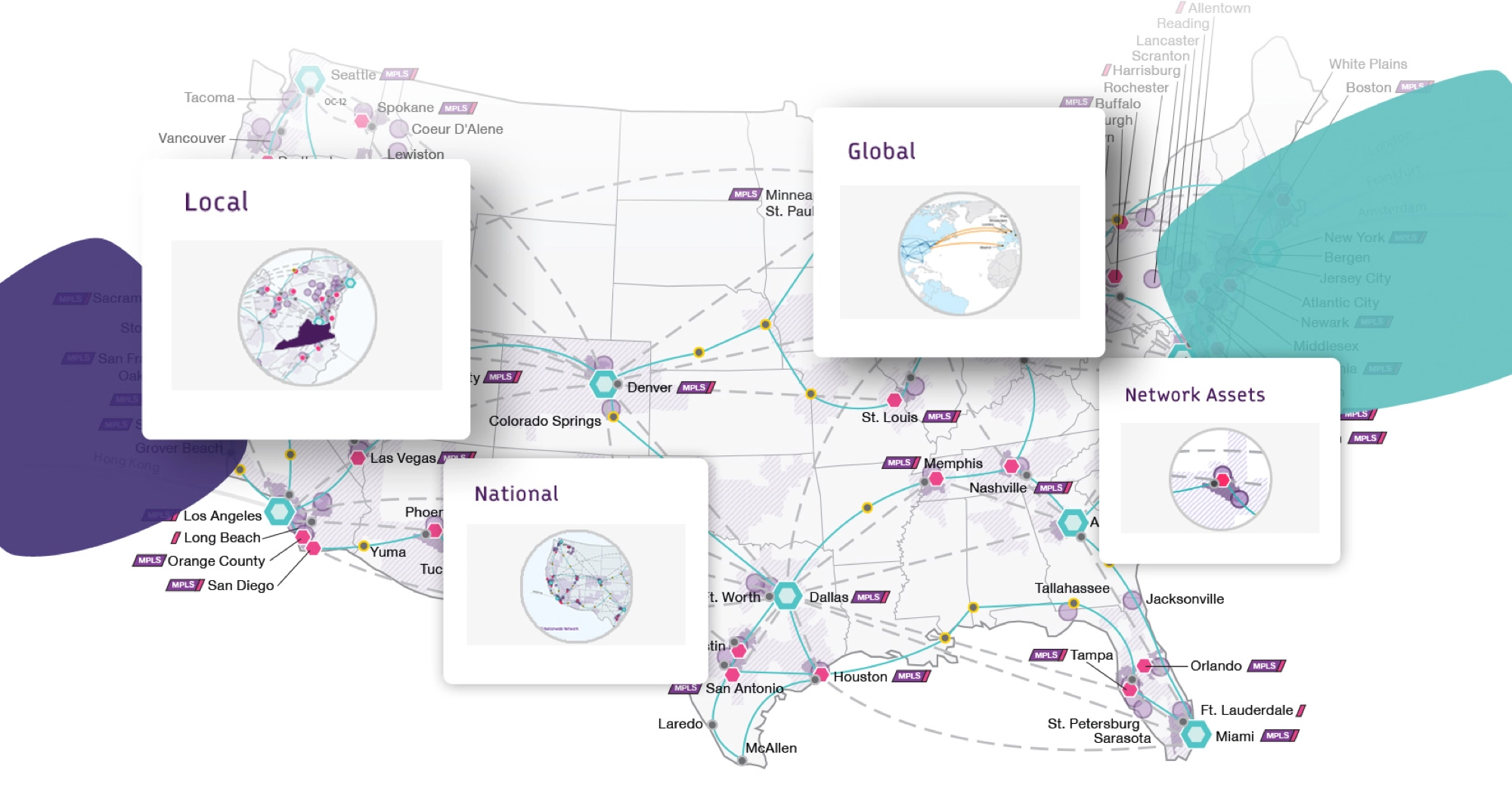 Your thoughts matter
We showcase XO's industry expertise in a robust Resources section. Organized by topic and type, visitors can quickly find the information they need. At the same time, this content helps drive significant new site traffic and business leads from search engines.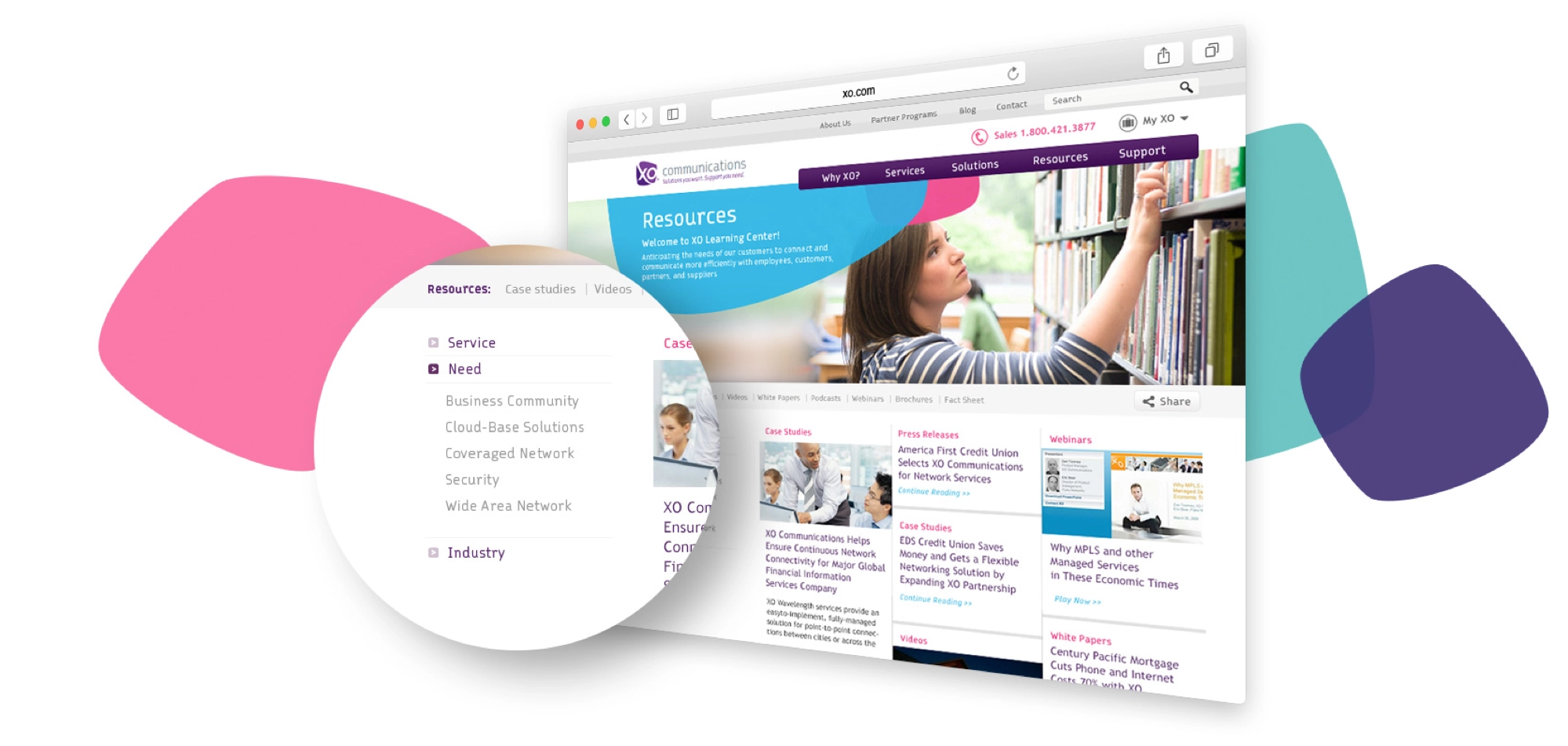 Be iconic
We created a suite of more than 100 illustrated icons to complement the design and provide visual cues for finding XO's many products and services.

Want to talk about a project or idea?
Let's do this